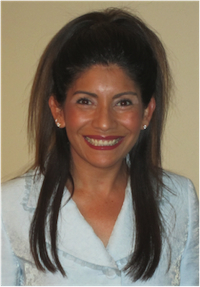 Bernadette Torrez, Psy.D.
Core Faculty
btorrez@wi.edu
B.A. Sociology, University of California, Santa Barbara, 1996
M.A. Counseling Psychology, Lewis & Clark College, 2001
Psy.D. Clinical Psychology, Alliant International University - CSPP, 2010
Dr. Torrez has worked in a variety of clinical settings, including university academic hospitals, community mental health, residential treatment facilities, schools, and private practice. Her areas of expertise are complex trauma, family and couples in crisis, attachment theory, addiction, oppression stemming from cultural diversity and socioeconomic issues, psychopharmacology, and neuropsychological assessment.
Highlights in Dr. Torrez's clinical training include intensive in-home family therapy with families in severe distress, working with a dual diagnosis population in psychiatry at Oregon Health Science University, and a specialization in neuropsychological testing for differential psychiatric diagnosis, learning abilities, ADHD, cognitive and memory problems, and chronic pain. Dr. Torrez also served as a Social Service Manager for three years at Rosemont School in Portland Oregon, where she worked with severely troubled adolescent girls in a locked down facility. At Rosemont School, Dr. Torrez utilized a multi-dimensional family systems approach integrating the individual, family, child protective services, judicial, and educational systems.
Currently, Dr. Torrez conducts psychotherapy in Kentfield in a private practice setting where she makes use of evidenced based treatment modalities such as EMDR, Hypnosis, Emotional Focused Couples Therapy, DBT, Motivational Interviewing, and Brief Strategic Family Therapy. She also serves as an adjunct professor at Alliant International University where she teaches Human Development and Facilitates Psychopharmacology.
Professional Memberships
American Psychological Association
Association of Family Therapists of Northern California
Teaching
Clinical Assessment & Measures
Common Therapeutic Factors
Couples Counseling
Diagnosis & Empirically Supported Treatments
Multicultural Awareness & Sensitivity
Sexual Development & Health