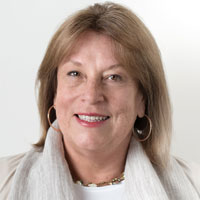 Nancy Ulmer, LCSW
Core Faculty
nulmer@wi.edu
B.A. Psychology and Sociology, University of California, Santa Barbara, 1978
M.A. Social Work, University of California, Berkeley, 1980
Ms. Ulmer is a licensed clinical social worker who has maintained a private practice in Albany since 1983. In her practice, she works primarily with individual adults and couples, and she facilitates chemical dependency interventions for families. Her particular area of interest and specialization is in working with family members affected by a loved one's substance abuse. She works from a psychodynamic orientation that is informed by object relations and self-psychology. She provides long-term psychodynamic therapy, and she is certified in clinical hypnotherapy and EMDR.
In addition to her private practice, she has experience working in inpatient and outpatient psychiatric and chemical dependency facilities.
Ms. Ulmer is actively involved at The Psychotherapy Institute in Berkeley where she has served as Director of Clinical Services, member of the Coordinating Council, and faculty for both the training didactic as well as community education programs. She is a graduate of The Psychotherapy Institute's Post- Master's Program and Supervisor Training Program.
Ms. Ulmer's current interest and passion is the integration of recent neuroscience research and psychotherapy. At present, she is involved in clinical research studying the effects of psychoanalytic psychotherapy with clients diagnosed with traumatic brain injury.
Professional Memberships
California Society for Clinical Social Work
The Psychotherapy Institute
Psychoanalytic Institute of Northern California
The Association for Neuropsychiatry
Teaching
Addictions Counseling
Individual & Family Development
MFT Professional Development