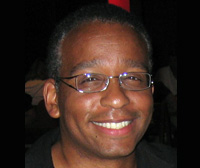 Nnamdi Pole, Ph.D.
Adjunct Faculty
npole@smith.edu
B.S. Psychology and Biology, Rutgers College 1992
Ph.D. Clinical Psychology, UC Berkeley 1999
When not teaching at the Wright Institute, Dr. Nnamdi Pole is a full-time Associate Professor of Clinical Psychology at Smith College in Northampton, MA and a licensed clinical psychologist. He has formerly taught clinical psychology doctoral students at the University of Michigan, and the California School of Professional Psychology. He is also an Associate Editor of Psychological Bulletin, one of the most widely cited journals in the field of Psychology.
His clinical expertise focuses on the treatment of adults with mood and/or anxiety disorders. His research expertise lies in psychotherapy process research and psychophysiological emotion research.
He completed his postdoctoral training at the University of California, San Francisco, where he developed expertise in posttraumatic stress disorder (PTSD). He now serves on the Board of Directors of the International Society for Traumatic Stress Studies and has recently co-edited a special issue of the American Psychological Association journal, Psychological Trauma: Theory, Research, Practice, and Policy.
He is also a recognized expert on ethnic minority mental health with an emphasis on the factors that place ethnic minority groups at differential risk for psychopathology. His psychotherapy training has been primarily psychodynamic (with particular interest in control mastery theory) but he is also experienced with cognitive behavioral therapy and interpersonal therapy.
In general, he takes an integrative approach to case conceptualization and intervention.
His research has been published in many prominent outlets including the Journal of Abnormal Psychology, Biological Psychiatry, Psychological Bulletin, the Journal of Traumatic Stress, Psychotherapy Research, and Cultural Diversity and Ethnic Minority Psychology.
Teaching
Diagnosis & Empirically Supported Treatments
Research Based Practice