Student Spotlight: Ian Salvage's field placement at The Marina Counseling Center
For additional information on Marina Counseling Center click here.
See Ian's professional biography here.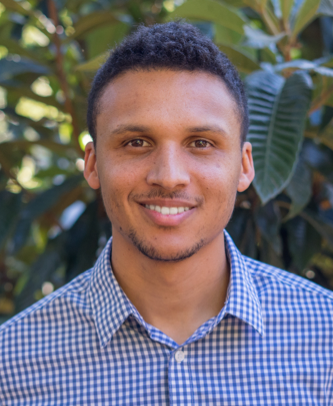 Ian Salvage, a second-year student in the Counseling Psychology Master's Program at the Wright Institute, is completing his field placement at Marina Counseling Center in San Francisco, CA. The nonprofit provides therapy on a sliding fee scale to adults, couples, and families. It also serves as a training institute, guiding trainees and associates on how to build a private practice.
"One of my favorite things about Marina Counseling Center is that I have the freedom to try on different hats. I receive trainings on different interventions and modalities, and then have the opportunity to try them out to see which feel right to me, and which work best with different clients," says Ian, a Marriage and Family Therapist Trainee.
The training program encourages organic professional growth and "allows you to find yourself as a therapist," says Ian. Ian focuses on practicing a client-centered relational approach with his current caseload of 6 adult clients, and is exploring how to incorporate body work into his therapy.
In addition to his work with adult clients, Ian is gaining child and family hours through his work in Marina Counseling Center's Elementary School Milieu Therapy Program. He meets with a group of students, and observes and supports the children as they play and interact in their own environment. "I didn't expect to like working with the kids as much as I do. Basically I serve as an emotionally-available adult. 'Ok, you're upset right now. How do we name that? How can we work through it?'"
Marina Counseling Center hosts interns and trainees from several local graduate programs. Interns and trainees have the chance to advance to an Associate level, which allows for more work autonomy and modest financial rewards. Kate Leffel, a 2017 graduate of the Wright Institute Counseling Psychology Program, is now an Associate at the Center. "The Center has trainees and interns from many different graduate programs, but Wright Institute students and graduates stand out as possessing a great blend of solid work ethic, cultural sensitivity, risk-taking and warm curiosity," says Kate.
Stephanie Smith, a 2017 Counseling Psychology Program graduate and Ian's colleague at Marina Counseling Center, adds that "Ian infuses humor and intelligence to our weekly check-ins and community retreats. He also brings depth to our weekly didactic trainings because of his unique background and interests both within and outside of therapy."


Click here to learn more about the Wright Institute's Doctor of Clinical Psychology (Psy.D.) program.
Click here to learn more about the Wright Institute's Master of Counseling Psychology program.