Facing My Money Ghosts: Psychological Residuals of Growing Up Poor
See Dr. Kim's professional biography here.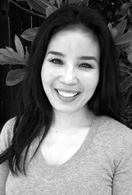 Anatasia S. Kim, PhD is a Full Time Faculty member in the Clinical Psychology Program and operates a private therapy practice. Dr. Kim contributed a moving article to the Spring 2018 issue of the Independent Practitioner, the quarterly newsletter for the American Psychological Association (APA) Community for Psychologists in Independent Practice.
In the article, Dr. Kim describes growing up in a low-income immigrant family in California, and how the lingering impacts of these experiences intersect with her identity as a woman of color to create a complicated relationship with money. Dr. Kim describes being acutely aware as her parents struggled financially when she was a child. "I had internalized very early on the stigma of growing up in a low-income household, struggling to hold fast to economic security while fantasizing about upward mobility," Dr. Kim writes.
In writing the article, Dr. Kim balances descriptions of her own experience with research that provides additional context. She discusses imposter syndrome, residual fear of scarcity, and the intersectionality of various marginalized identities.
Dr. Kim writes, "at the heart of my work as a psychologist, the mission has always been about serving marginalized communities. This is why I have dedicated myself to building a pipeline program aimed at increasing underrepresented students in advanced degrees in psychology, including first generation college students and students of color."
Please click here to read Dr. Anatasia S. Kim's article in the APA Division 42 newsletter.


Click here to learn more about the Wright Institute's Doctor of Clinical Psychology (Psy.D.) program.
Click here to learn more about the Wright Institute's Master of Counseling Psychology program.