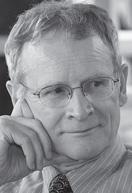 Jerry N. Downing, Ph.D.
Half-Time Institute Faculty
jdowning@wi.edu
B.A. Psychology, University of Oklahoma, 1965
Ph.D. Clinical Psychology, Duke University, 1973
Dr. Downing was trained in psychodynamic assessment and treatment at Duke University, behavioral modalities at the Palo Alto VA Medical Center, and experiential, family systems, and cognitive-behavioral approaches at the Department of Psychiatry, University of Wisconsin-Madison. Together, these seemingly disparate training experiences provided an early catalyst for movement toward integrationist thinking.
Teaching experiences at Williams College, Georgetown University, and St. Mary's College of Maryland reinforced the importance of developing a critical stance toward the assumptions underlying psychological theories and mental health practices. Subsequently, clinical and training roles within university counseling centers, including 13 years as the Training Director at the University of San Francisco, allowed for consolidation of a flexible, process-oriented, integrationist approach to case conceptualization and therapeutic intervention.
In recent years, Dr. Downing has been interested in elaborating a framework for clinical training and practice grounded in the assumptions of philosophical pragmatism, multiculturalism, epistemological pluralism, and dialectical understanding—including the ongoing dialectic between "conviction" and "uncertainty" in the therapist's own experience. He also has current interests in Buddhist psychology, brief therapy, both common and specific factors in psychotherapy, and the complex interaction among psychodynamic, experiential, interpersonal, and cognitive-behavioral elements in the process of psycho-therapeutic change.