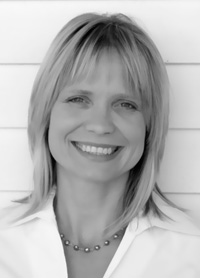 Karen Godfredsen, PsyD
Associate Program Director
kgodfredsen@wi.edu
B.A. Comparative Literature, Brown University, 1990
M.A. Social and Cultural Studies in Education, University of California, Berkeley, 1994
Psy.D. Clinical Psychology, The Wright Institute, 2004
Dr. Godfredsen's clinical training has included work in jails, family therapy centers, community mental health clinics, AIDS service organizations, VA hospitals, and private practice settings, all with an emphasis on promoting social justice, cross-cultural sensitivity and the empowerment of clients through therapy.
Dr. Godfredsen's dissertation research investigated the extent and effect of stigma experienced by mental health professionals who themselves are in recovery from diagnosable mental illness. Her research shed light on the continuing stigma and discrimination within the field faced by psychologists who are "out" in professional settings about their own past experiences in mental health treatment.
Prior to joining the Wright Institute as Core Faculty in 2008, Dr. Godfredsen served as Director of Behavioral Health at the AIDS Resource of Wisconsin and subsequently as Director of Training for the Lake Michigan Internship Consortium at Argosy University in Chicago. She became Associate Program Director of the Wright Institute MA Program in 2014. Dr. Godfredsen has received advanced post-graduate training in drug and alcohol counseling, Emotion Focused Couple Therapy, Eye movement Desensitization and Reprocessing, Multicultural Therapy and Training, HIV and Mental Health, and Structural Family Therapy. She is certified in Parent-Child Interaction Therapy and has worked extensively with couples in the transition to parenthood. She maintains a small private practice where she works with families, couples, individuals and children of all ages and provides consultation and training for community mental health clinics.
In her spare time, Dr. Godfredsen can most often be found with her family, digging in the garden, relaxing with her partner and daughter, walking the dog or reading one of the stack of psychology text that sit hoping to be read by her bedside. She makes the occasional piece of wire-wrapped jewelry, reads science fiction regularly, and past passions include rock-climbing, rowing, backpacking and running.
Professional Memberships
American Psychological Association
California Association of Marriage and Family Therapists
San Francisco Psychotherapy Research Group
American Psychological Association Office of HIV Prevention and Education: Certified H.O.P.E. Trainer's Network
Teaching
Addictions Counseling
Counseling Theories and Techniques
Family Therapy I: Traditional
Family Therapy II: Postmodern
Individual & Family Development