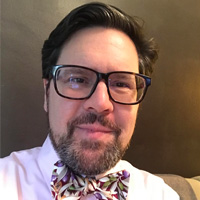 Raymond Buscemi, PsyD
Part-Time Faculty
rbuscemi@wi.edu
Pronouns: he/him
BA Psychology – New College of California, 1999
MA Clinical Psychology – The Wright Institute, 2001
PsyD Clinical Psychology – The Wright Institute, 2005
Dr. Buscemi is a licensed clinical psychologist who maintains a private practice in San Francisco. He provides treatment for adolescents, adults, and couples, as well as clinical consultation and training for mental and medical health professionals and agencies.
Dr. Buscemi has worked in a variety of settings, including providing treatment to male perpetrators of intimate partner abuse; clinical assessments for children in foster care; and developing and researching interventions to increase the likelihood of positive outcomes for people who struggle with alcohol and substance-related problems.
From 2002-2010, Dr. Buscemi worked at the California Pacific Medical Center Research Institute with the Mind-Body Medicine Research Group investigating the role of mindfulness stress reduction in relapse prevention. In 2008 he began working with the Addiction & Pharmacology Research Laboratory on clinical trials of potential psychotherapeutic interventions and pharmacotherapies for methamphetamine and cocaine dependence; during this time he also worked as Training Director for New Leaf Treatment Center, Lafayette CA.
As a Consultant Psychologist with the Alcohol Research Group of the Public Health Institute, he has worked on a number of federally funded research projects providing training and supervision in Motivational Interviewing to Research Therapists. Research projects have included examining the efficacy of Intensive Motivational Interviewing for women with alcohol problems and the application of a hybrid Motivational Interviewing - Intensive Case Management intervention to reduce HIV risk among men with a history of incarceration living in sober housing environments.
Dr. Buscemi is currently a Candidate in Analytic Training at The C.G. Jung Institute of San Francisco.
Professional Memberships
California Psychological Association
Northern California Society for Psychoanalytic Psychology
Teaching
Addictions Counseling
Law and Professional Ethics
Sexual Development and Health