Student Ambassador Bios for the 2020-2021 Counseling Program Mentors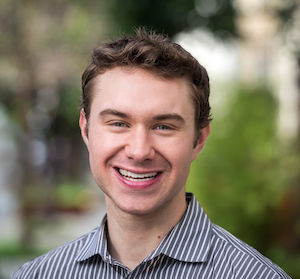 Hello! My name is Adam Brown, and I'm entering my second year in the weekend format of the program. I begin practicum this fall at RAMS San Francisco Wellness Centers (high school setting).
My experience at The Wright Institute has been extraordinary. The classes and learning have exceeded my expectations; our cohort has gelled into a warm, caring community of classmates and friends; and the WI faculty/administration have been brilliant, kind, flexible, and inspiring. I look forward to every Wednesday night and every 22.5-hour Weekend class (seriously), and I now find myself wishing the program would not be flying by so fast!
I was diagnosed with type 1 diabetes at age 12. The first nine years of my career were spent as a diabetes journalist, patient advocate, and author (Bright Spots & Landmines). I ultimately hope to practice at the intersection of mental health and diabetes/chronic disease, and I'm particularly drawn to cognitive-behavioral, mindfulness-based (ACT, DBT), and post-modern styles (MI, SFBT, Narrative). I'd be thrilled to hear from you!
Email: adambrown@wi.edu
Pronouns: he/him/his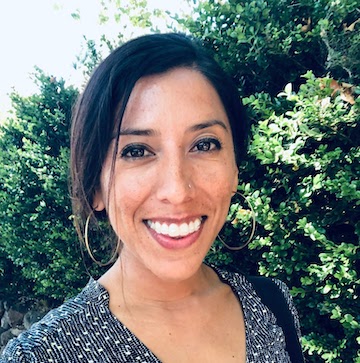 My name is Erica Gallegos and I am entering my second year in the Weekend format of the program at The Wright Institute. One of the reasons I was drawn to this Counseling Psychology program was the commitment to "provide culturally sensitive mental health services that support resiliency, recovery, and social justice." My first year experience has been invaluable and I am looking forward to beginning the practicum component this fall working with children and families at Hively, an agency in San Leandro.
Prior to pursuing a career as a Marriage and Family Therapist, I was an elementary school teacher working mostly in grades K-1 and recently in Adult Education. My work with children and families inspired my career transition to serve in the mental health field. As a recipient of the American Psychological Association (APA) Minority Fellowship Program Services for Transition Age Youth (STAY) Fellowship I am eager to further my development as a future clinician committed to supporting transition age youth within diverse communities.
I am happy to share more about my experience and look forward to learning more about you. As a mentor I am here to help you navigate your first year as a student. Please don't hesitate to reach out!
Email: egallegos@wi.edu
Pronouns: she/her/hers
Hi! My name is Ariel Golan and I'm a second-year student in the daytime format of the program at The Wright Institute. I am eager to merge my experiences as an activist and my dreams of a more liberated world with my developing skill-set as a psychotherapist. I'm second-generation with Moroccan and Tunisian Jewish roots and have been living in the Bay Area since 2011. I was drawn to The Wright Institute for many reasons, including a focus on social justice in the curriculum and a focus on community mental health in practicum. I am excited to be a student mentor and to get to work with other students in realizing our futures together and building community as future clinicians.
This fall I will be beginning my practicum at Bay Area Community Resources, where I will be a counselor in a school-based setting. I am looking forward to continuing to build my clinical skills with such a renowned agency. My experience as a student has inspired me to take interest in trauma centered approaches, expressive arts and play therapy, narrative therapy, collaborative inquiry, using a systems lens, and exploring transformative justice models as alternatives to the criminal legal system.
It's incredibly exciting to be working with first-year students at The Wright Institute. My cohort here has been such a support and I have seen first hand how important it is to build community in this field. Having the chance to do so with you all is something I am looking forward to. Feel free to reach out to me if you need anything!
Email: agolan@wi.edu
Pronouns: he/him/his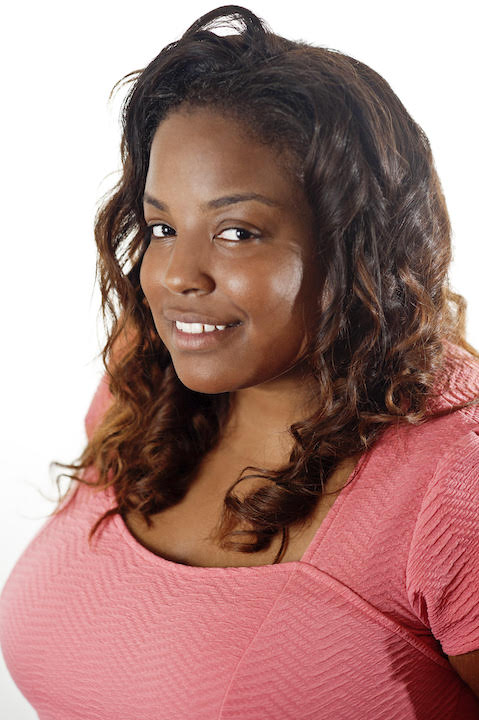 Hi! My name is Victoria Gregory. I am a Bay Area Native and entering my second year at The Wright Institute in the daytime format of the program. My academic background is in Child and Adolescent Development which includes a deep passion for Early Childhood Education. My practicum placement is at the James Morehouse Project which is in El Cerrito High School. I am excited to work with young people from my community.
I was drawn to the Wright Institute because I wanted to learn from an institution that cared as much about social justice, equity, and equality as I do. It is important to me that I will be a clinician who is culturally humble and who sees a person as a whole and not just their presenting issues. The Wright Institute has supported that type of thinking and learning.
I am doing this work because I am committed to the healing and advancement of my community. I strongly believe that all people have a right to easily accessible, high quality mental health care. I am looking forward to getting to know my mentees and supporting you through their first year at the Wright!
Email: vgregory@wi.edu
Pronouns: she/her/hers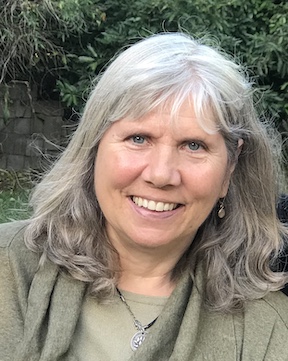 Hello! My name is Jenny Kern. I will finish my second year in the daytime format of the program in August 2020 when I will begin my practicum with community college students at Berkeley City College. I deferred practicum until my third year to allow a more balanced second year experience.
My career has focused on issues of social justice as a civil rights lawyer and disability rights advocate. I was drawn to the Master's in Counseling Psychology program at the Wright Institute as a midlife career change to continue strengths-based work; this time, with individuals and families facing life struggles.
The program has provided support and a strong base of learning through the cohort model and skilled faculty. I am excited about providing therapy from a trauma-informed, feminist perspective to a diverse group of clients starting with college students!
As a mentor, I look forward to getting to know you, as well as your hopes and concerns about your experience at The Wright Institute!
Email: jkern@wi.edu
Pronouns: she/her/hers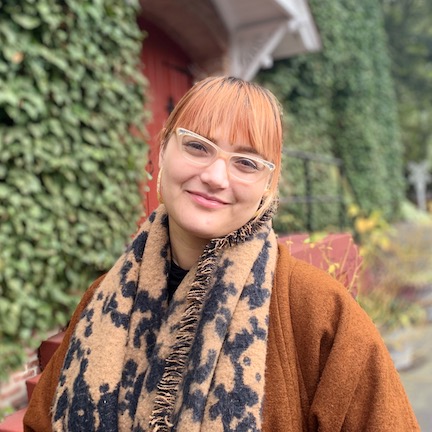 Hi! My name is Emily Klingenberger and I am entering my second year in the weekend format of the program at The Wright Institute.
While I am still learning what modality I want to pursue clinically, I am interested in narrative therapy with a feminist and social justice lens. I am passionate about working alongside historically underserved communities and doing my best to provide trauma informed and strength-based care.
The weekend schedule has allowed me to continue my other career in mission driven non-profit development and communications. I am excited to shift my expertise in community non-profits to the realm of community mental health, and would love to share my experiences with anyone looking to do the same. I have had an incredible experience at the Wright Institute so far, and am grateful for an amazing cohort whose members continue to challenge, support, and inspire me. My cohort has become much like a family to me and I am so thankful for the opportunity to learn and grow alongside such a distinct group of people.
Email: eklingenberger@wi.edu
Pronouns: she/her/hers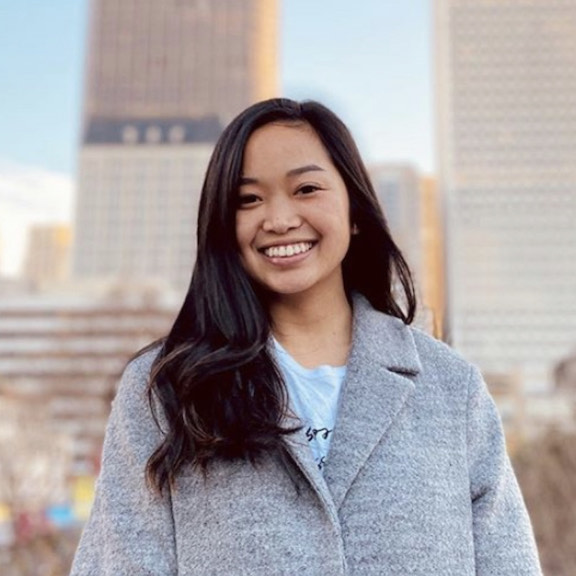 Hi, my name is Dominique Nguyen. I am a second year student at the Wright Institute's MA Counseling Psychology program in the daytime format. With a background in Human Development and Family Studies, I hold a strong passion and interest in the psychology of family, development, and relationships. My past experiences include working for non-profit organizations, case management, and childcare.
I chose to attend The Wright Institute because of the quality of academics, training, and professionalism. What has stood out to me during my first year is how collaborative and supportive the environment is. The Wright Institute also encourages diversity and representation in this field of mental health, which is a very important part of my development as a therapist. From the professors, to the staff, and current students, I have seen so much advocacy for diversity, social justice, and change in action. I value the growth that I have already experienced and the more that will come as I continue through my last year in the program.
My practicum this fall will be with Alameda Family Services' School Based Services where I will be working with a high school population. Alameda Family Services is a progressive non-profit that provides comprehensive mental health services to individuals and families in Alameda. Also as a Services for Transition Age Youth (STAY) fellow for the American Psychological Association (APA) Minority Fellowship Program, I hope to take part in advocating for social justice and the wellbeing of transition aged youth.
The Wright Institute has provided me with an invaluable experience and cohort. I am proud to be a part of a program that is able to open so many doors. I hope that my experience can be a form of help or assistance to you. I am so excited to meet and am looking forward to being another source of support for you here at the Wright Institute!
Email: dominiquenguyen@wi.edu
Pronouns: she/her/hers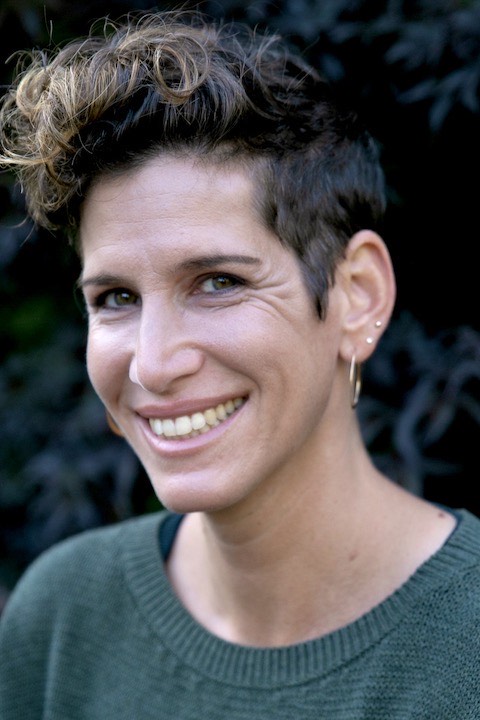 Hello, my name is Naomi Schiesel. I deferred practicum due to the time constraints involved with parenting two young children, so I will be a third-year student starting in the fall of the 2020-2021 academic year. My practicum placement is at the James Morehouse Project within El Cerrito High School, which focuses on serving students dealing with a range of issues from a primarily narrative therapy approach. While I am looking forward to receiving training in narrative therapy at my practicum site, I am also interested in pursuing training in psychodynamic and experiential approaches to integrate into my future trauma work with adolescents and adults.
I was drawn to the Wright Institute because its emphasis on preparing clinicians to provide services that support social justice deeply aligns with the values I hold and the manner in which I intend to practice. Based on my past experiences working with underserved populations within the nonprofit sector, it has become a passion of mine to make therapeutic resources more available to people with limited access.
In light of the highly unusual circumstances we find ourselves in because of the pandemic, the upcoming year will likely bring with it unique challenges. My hope is that we can come up with creative and collaborative ways to support each other during this time. I look forward to connecting with you soon!
Email: nschiesel@wi.edu
Pronouns: she/her/hers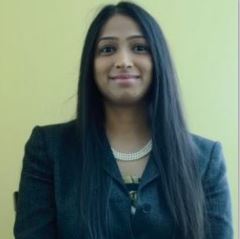 My name is Ramya Tathacharya. I worked closely with people of diverse backgrounds in different stages of their lives during my career in corporate and startup organizations. My professional journey as well as a wide spectrum of lived experiences in India, Europe, and the USA have organically led me to the field of psychology and counseling.
I chose The Wright Institute because the program follows a cohort and strengths-based model and I believe I have found an unconditionally supportive ecosystem here.
I will soon be working with young minds in crucial stages of development and their caregivers, as part of my practicum at Discovery Counseling Center. I'm looking forward to being part of the program as it provides flexibility to choose client interventions as well as supervisory approaches.
I aspire to specialize in suicide prevention, intergenerational trauma healing, and grief and loss counseling, especially to support people of indigenous descent, color, and recent immigration.
Email: rtathacharya@wi.edu
Pronouns: she/her/hers