Student Ambassador Bios for the 2021-2022 Counseling Program Mentors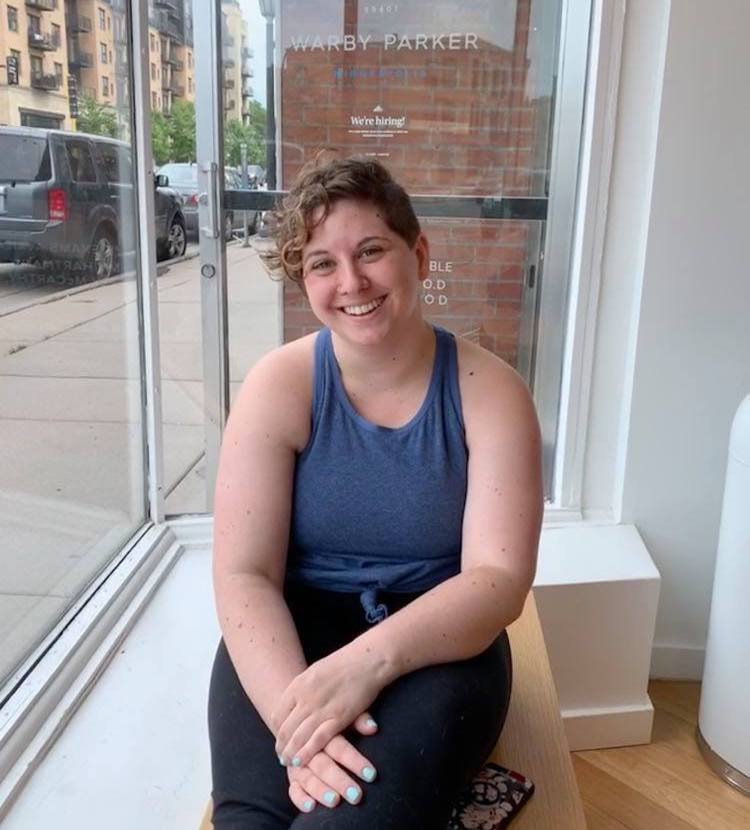 Hi everyone! My name is Emily Dorman and I am entering my second year of the weekend format counseling program. In September, I will be starting my practicum at Pacific Center for Human Growth, a sliding scale mental health clinic for LGBTQIA+ and QTBIPOC people and their families in Alameda County. Some of my most salient identities are white, queer, femme, and disabled.
What drew me to the Wright Institute (and what keeps me coming back) is the emphasis on community. I really, really value my classmates' and instructors' abilities to hold me accountable, push me to internalize new perspectives, and stay with me in my vulnerability. In return, I am grateful for the opportunity to take risks with and support my peers and instructors. These experiences themselves have boosted my skills and confidence as a future therapist and community advocate.
I've lived most of my life in Minnesota and currently live in Minneapolis, but am excited to FINALLY get to move to the Bay this summer. I love hanging out in the sunshine with my partner and our two cats, Basil and Mira, who I absolutely adore. I am really passionate about 2SLGBTQIA+ community building, disability activism, and anti-racism work. I am so excited to welcome all the new first years and for us all to continue to grow together as a community.
Email: edorman@wi.edu
Pronouns: she/her or they/them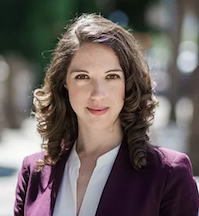 Hi! My name is Christina Frenzel. I'm a Bay Area native and am entering my second year of the weekend format at the Wright Institute. I'll be starting practicum at the Marina Counseling Center in the Fall.
My career has been in documentary filmmaking and marketing working with organizations such as National Geographic, Change.org, and PBS Frontline. My films have aired on HBO and at film festivals around the world, and have tackled subjects such as chronic illness and disability activism. I'm also currently serving as a patient partner with the UCSF Chronic Illness Center and was drawn to the Master's in Counseling Psychology program at the Wright Institute because of the program's focus on social justice and underserved communities. I am particularly passionate about trauma-informed approaches and somatic therapy techniques.
Despite the challenging time of the pandemic, my cohort, professors, and mentors at the Wright Institute have supported me in invaluable ways, and I'm thrilled to be a mentor this coming year to help give back what was given to me. Please feel free to reach out if you need anything!
Email: cfrenzel@wi.edu
Pronouns: she/her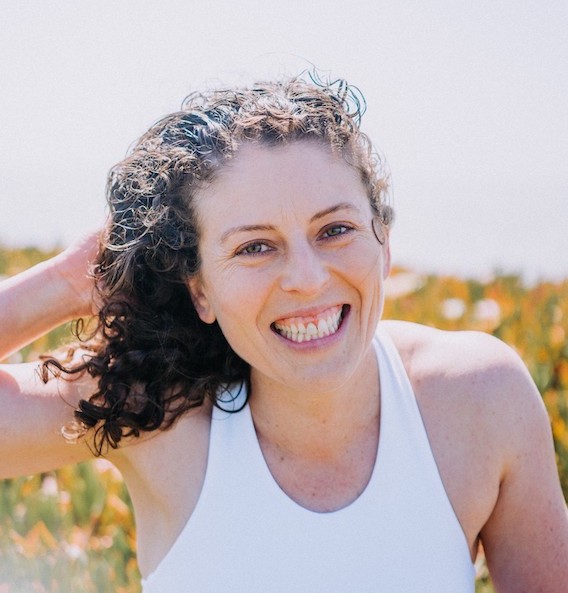 Hello! My name is Melissa Gibson and I know the lyrics to most songs that got radio time in the last seventy years. Those songs spontaneously come to me, inviting me to move and sing until I smile. These songs usually remind me of special moments and people because community is important to me, especially when it comes to the power of healing and growing. I see the psychotherapy work of recovery and development as sacred and imperfect, and very much relational.
Resourcing and empowering others is the common thread in my diverse professional and volunteer symphony. I also seek personal development and was drawn to the Wright Institute's accelerated pace as well as the robust continuing educational opportunities by practicing clinicians.
I hope this explains a little of the vast excitement and honor I feel to step into a student mentorship role at the Wright Institute and build supportive relationships with other future clinicians. I cannot wait to connect with you, build community and literally sing your praises!
Email: mgibson@wi.edu
Pronouns: she/her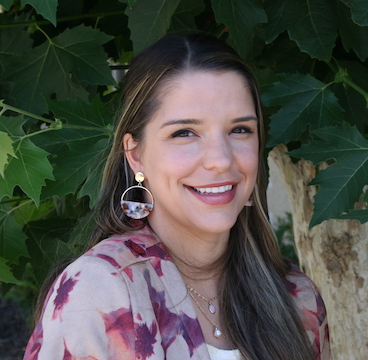 Hello! My name is Savannah Love, and I am a second-year student at The Wright Institute. I will be starting my practicum at West Contra Costa Child and Adolescent Services in the fall.
I first became interested in learning about the mind and human behavior while studying at the University of California Davis. There I was able to volunteer as a research assistant in a Developmental Psychology Laboratory which was studying the effects of childhood neglect, sexual abuse, and other traumas on long-term memory. My curiosity for the field has continued to develop since then and has led me to pursue a Master's in Counseling Psychology at The Wright Institute.
Over the past couple years, I have gained experience as a counselor at Crisis Text Line and The Mental Health Association of San Francisco. Before transitioning careers, I was an Early Childhood Educator, and I am excited to continue my work with children, parents, and families in the therapeutic space. I strive to hold trauma-informed and humanistic lenses while working with all people. I also have a keen interest in mindfulness-based therapies including DBT, ACT, and MBSR.
I am looking forward to being a mentor and guiding students through their first year. During my first year of the program, I received support from cohort mates, mentors, professors, and faculty. I am open to sharing my experiences and to answering any questions incoming students may have. I am here for you, please feel free to reach out if you need anything!
Email: slove@wi.edu
Pronouns: she/her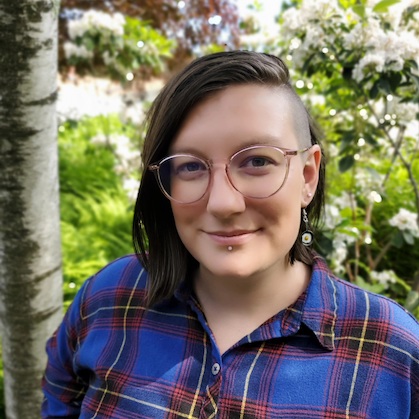 Hello! My name is Meghan Maynard. I am entering my second year in the day format and will be beginning practicum this fall at King Middle School. I am really excited to connect with first year students and hope that my experience will be helpful and contribute to the exploration of creative and collaborative ways to support individual and community growth.
A little about me: my education background is in Communication and Social Change where I studied the evolution of social movements, political economy, identity, intersectionality, and resilience. My work background is in Early Childhood Education where I taught and developed farm to table nutrition programs and worked collaboratively with families and childcare providers to engender a supportive and thoughtful environment. In all the work I do, I hold social justice, grassroots organizing, and community building central to my practice. I chose to pursue Counseling Psychology at The Wright Institute because I believe in its mission and that this education is an opportunity to participate in the dismantling of systems of oppression that persist in the field of mental health.
The Wright Institute has provided me with an invaluable space and community that has been both challenging and inspiring. I am grateful for the support of my cohort, which despite the challenges of virtual learning during the time of the pandemic, has formed a close-knit community, pushed each other to hold ourselves accountable, and engaged in enormous personal growth.
I feel naturally drawn to Narrative Therapy with a multicultural, feminist, social justice, trauma, and queer informed lens. I am appreciative of the broad educational base knowledge developed in our first year which has allowed for the consideration of integrative approaches and critical analysis of psychological theories and techniques. I look forward to diving deeper with practicum this fall and am honored for the opportunity to support first year students in their educational, personal, and community pursuits.
Email: mmaynard@wi.edu
Pronouns: they/them and she/her