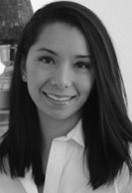 Alicia del Prado, Ph.D.
Full-Time Institute Faculty
adelprado@wi.edu
www.drdelprado.com
B.S. Psychology, Santa Clara University, 2000
Ph.D. Counseling Psychology, Washington State University, 2007
Postdoctoral Fellow, Counseling and Psychological Services, University of California, Berkeley, 2008
Dr. del Prado specializes in multicultural psychology and university mental health. She has taught and provided therapy at many universities including Washington State University, University of California, Berkeley, Santa Clara University, and Sonoma State University. Dr. del Prado conducts therapy from an integrated interpersonal, multicultural, and cognitive-behavioral orientation, and her primary clinical interests include working with women, women of color, and persons of racially mixed heritage. Dr. del Prado also works as a consultant, providing seminars and workshops to programs on enhancing multicultural competency in the work place.
For six years, Dr. del Prado was part of an international research team and collaborated on cross-cultural research studies of personality with participants in Australia, Japan, Malaysia, Mexico, the Philippines, and the United States. She has presented the research findings at national and local conferences, and coauthored publications based on these studies in top-tier academic journals. Dr. del Prado's recent publications include book chapters on ethnicity in therapy as well as multiracial identity.
Dr. del Prado is currently Chair of the Women's Issues Committee for the National Council of Schools and Programs of Professional Psychology and is Co-Chair of the Asian American Psychology Association's Division on Filipino Americans.