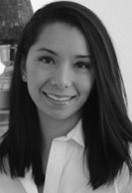 Alicia del Prado, PhD
Half-Time Institute Faculty
adelprado@wi.edu
www.drdelprado.com
BS Psychology, Santa Clara University, 2000
PhD Counseling Psychology, Washington State University, 2007
Postdoctoral Fellow, Counseling and Psychological Services, University of California, Berkeley, 2008
Dr. del Prado is a licensed counseling psychologist and tenured associate professor. Dr. del Prado created the first enculturation scale for Filipino Americans and has co-authored numerous publications on cross-cultural studies of personality, cultural competency in psychology, and multiracial identity. Most recently, she co-authored the book, "It's Time to Talk (and Listen): How to Have Constructive Conversations About Race, Class, Sexuality, Ability & Gender in a Polarized World." She also writes a psychology blog, "Speaking from the Heart" on the topics like race, acculturation, ethnic identity, and parenting.
Dr. del Prado specializes in working with clients with depression and anxiety from an integrated cognitive behavioral, multicultural, and interpersonal therapeutic orientation. Dr. del Prado also has expertise providing clinical services to university undergraduate and graduate students, professionals, and people of color.
Dr. del Prado is the co-founder and past-chair of the Asian American Psychology Association's (AAPA) Division on Asian Americans with Multiple Heritages. She also served as co-chair of the AAPA Division on Filipino Americans and chair of the Women's Issues Committee for the National Council of Schools and Programs in Professional Psychology.
In addition to her work at the Wright Institute, Dr. del Prado has worked at UC Berkeley's Counseling and Psychological Services, and has taught courses at Santa Clara University, Sonoma State University, and Washington State University.