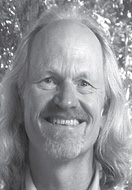 Jack Schiemann, PhD
Half-Time Institute Faculty
jschiemann@wi.edu
BA Classical Greek and Philosophy, Concordia Senior College, 1974
MDiv Concordia Seminary, 1980
PhD Clinical Psychology, The Wright Institute, 1994
Dr. Schiemann teaches a number of courses at the Wright Institute including a two-year Case Conference, Cognitive Behavioral Therapy—an integrative approach, and Advanced Ethics. Dr. Schiemann is especially interested in a schema-based approach to cognitive therapy and teaches an advanced elective which addresses treating personality disorders using a schema therapy perspective. In addition to his teaching duties, Dr. Schiemann has a part-time private practice in Oakland where he works primarily with adults who present with a wide variety of problems, though anxiety disorders are one of his specialties. Dr. Schiemann is also a trained actor and filmmaker and has appeared in and directed a number of Bay Area theatre and film productions. He is a member of the FilmArts Foundation and the Digital Cinema Society. His current work centers on bringing the art of cinematography to observational film making as a means of using cinema for psychological research. He is currently producing a documentary film about same sex couples and has made a number of experimental films. He is also mentoring students in the art of using cinema for psychological research and training.
Prior to becoming a psychologist, Dr. Schiemann, an ordained Lutheran minister, was senior pastor of a congregation in the East Bay. He chaired the Lutheran AIDS Task Force, assisted the chaplain at Santa Rita Jail, and developed counseling training programs for the laity.
Dr. Schiemann's publications include a chapter on treating same sex couples in Treating Couples, edited by Irvin Yalom and Hilda Kessler for the Jossey Bass library of clinical techniques (Jossey Bass, 1996).