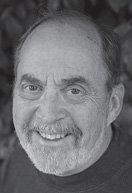 Jerry V. Diller, Ph.D.
Emeritus
jdiller@wi.edu
B.A. Psychology, University of Nevada, Las Vegas, 1967
M.A. Psychology, University of Colorado, Boulder, 1969
Ph.D. Psychology, University of Colorado, Boulder, 1971
Dr. Diller's career is rich in clinical and academic experience as well as expertise in the fields of intergroup relations, ethnic identity and psychology, and cross-cultural service delivery. Dr. Diller received his doctorate in psychology from the University of Colorado, Boulder in 1971, studying both social and clinical psychology, and foreshadowing a career-long interest in healing the psychic consequences of social/cultural oppression. He has taught psychology in a variety of academic programs across the country, from graduate level to community college, most of which were experimental in structure. He has also served as a clinician and administrator in private and public mental health settings, and has conducted a private practice in individual and group psychodynamic psychotherapy for more than 12 years.
Dr. Diller is an Associate and Facilitator for the Institute for Healing of Memories, Cape Town. Developed as a parallel process to South Africa's Truth and Reconciliation Commission, the Institute has developed a highly successful collective treatment process for sub-clinical trauma survivors and has worked with a variety of treatment populations (ethnic reconciliation, HIV, refugees, prisoners, youth) internationally.
Dr. Diller's research and teaching interests include: multiculturalism and intergroup relations, culturally-informed psychotherapy, ethnic identity, the integration of non-Western healing processes and psychotherapy, social action research and practice, nonviolent conflict resolution, history and systems in psychology, psychohistory, and innovative teaching of psychology.