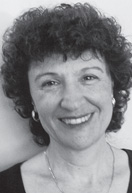 Nora Martos-Perry, Ph.D.
Half-Time Institute Faculty
nmartos-perry@wi.edu
B.A. Comparative Literature and Spanish, University of California, Riverside, 1974
M.A. Spanish Literature, University of California, Riverside, 1978
Ph.D. Clinical Psychology, The Wright Institute, 1998
Dr. Martos-Perry's clinical and research interests include, cutural identity, acculturation, psychoanalytic theory, attachment, family and couples therapy, trauma, and mindfulness. Trained in Family Therapy, Object Relations, Self Psychology, and emotionally focused approaches, she integrates these into her work. She maintains a private practice in Berkeley and Livermore, where she treats adults, adolescents, couples, and families. She is bilingual and bicultural, having immigrated to the United States from Argentina as an adolescent.
Dr. Martos-Perry has a long-standing commitment to serving children at risk. As part of this commitment, she has served, Interim Director of Clinical Services at West-Coast Children's Center, Clinical Program Director for The Wright Institute School Based Collaboration, and Clinical Director for the East Bay Chapter of A Home Within. In collaboration with A Home Within, The Wright Institute Clinic and Field Placement Office, she developed a collaborative practicum where selected Wright students, under individual and group supervision, work long-term with a foster child.
With a background in Spanish Literature and English as a Second Language teaching, Dr. Martos-Perry began her clinical career in 1987 as a licensed staff clinician at Horizons Youth and Family Services, a community mental health agency where until 1993 she provided family therapy to severely dysfunctional, high-conflict families of juvenile offenders, runaway, truant, and beyond control youth. While at Horizons, she also provided crisis on-call services, organized an ongoing group for "At Risk" Latina students, and served as Outreach Counselor in two alternative High Schools. She has worked as research clinician for the Center for the Family in Transition in Corte Madera, where she consulted on high conflict cases involving monolingual Spanish families litigating custody disputes.
Dr. Martos-Perry graduated from The Wright Institute in 1998, after completing a pre-doctoral internship at U.C. Davis Counseling Center. While at Davis, she served as a consultant to the Multicultural Immersion Program ("MIP"), and the Educational Opportunities ("EOP") Peer Counseling Program . She completed her post-doctoral fellowship in 1999, as Chief Intern in the adolescent inpatient unit at St. Mary's Medical Center, McAuley Behavioral Health in San Francisco. In 2000, she joined the clinical faculty at St. Mary's she taught Family Therapy and Culture and Psychotherapy. Since that time, Dr. Martos-Perry has conducted training for the Livermore School District, San Mateo County Social Services, UC Berkeley Extension, and the San Francisco Child Abuse Council.