Alumni Spotlight: Caiti Crum, Class of 2010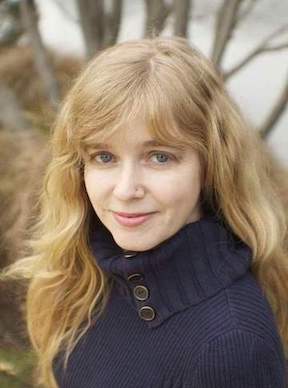 "Whatever can be done to reduce stigma around therapy and improve access to therapy is critically important. We all communicate differently, so any modality that can help someone is valuable."
Now a decade removed from her time at the Wright Institute Counseling Psychology Program, Caiti Crum is focused on improving access to therapy in communities where it is needed most. To accomplish that, she's exploring using telehealth as a medium to reach people. "I see telehealth as a method to provide greater access to therapy to those who may not have had access otherwise," she says.
Crum grew up in Wisconsin, attended college in Ohio, and worked in documentary filmmaking, in public television, and as a teacher before coming to the Wright Institute in 2008. She spent her practicum at the McAuley Adolescent Inpatient Unit in San Francisco's Saint Mary's Medical Center. After graduating from the program in 2010, she began an internship at Oak Creek Counseling Center, where she experienced her first glimpse of private practice work.
"I was really divided as to whether I'd be doing community mental health care or private practice," Crum says. "I ended up leaning towards community mental health care, but did still have an interest in private practice." While working at Oak Creek, she interned at Dublin's Hope Hospice, where she gained experience supporting clients through grief, and Castro Valley's Eden Counseling Services.
After leaving Oak Creek, Crum became a clinical case manager at Pathways to Wellness, spent time as a program manager at Bay Area Community Services (BACS), and served as the board president of the East Bay Chapter of the California Association of Marriage and Family Therapists (CAMFT) in 2016. "As co-president, I felt charged to advocate for parity and visibility for our profession," she says. "A lot of people working in community mental health care deserve better working conditions, and I wanted to help people mobilize and demand those conditions."
After her time at BACS, Crum wanted to focus on refining her skills as a clinical supervisor. She returned to Eden Counseling Services to serve as its clinical director before moving to the Felton Institute, where she serves as the program director of the Older Adult Service Team (OAST) and the Adult Protective Services Case Management Program.
Many adults in the program have been diagnosed with schizophrenia or other illnesses with severe symptoms. "After spending time supporting programs that supported a broad community, I saw this as an opportunity to focus on a very niche population," she explains. "Members of this population represent the profound diversity of people living in the Bay Area - veterans, refugees, genocide survivors, people who have immigrated to the U.S. from all over the world, people who were homeless, people who have families and children, people who have been incarcerated."
Crum is still surprised that she has spent so much time working with adults living with severe mental illness. "As a teacher, I was always drawn to working with adolescents," she says. "In acclimating to working within the adult community, I've had to get comfortable being uncomfortable. I've relished this experience, as it has afforded incredible conversations and personal growth that I would not have had access to otherwise."
At a July 2019 alumni forum for Counseing Program students, Crum spoke to the question of working with clients' identity. "Learning to be comfortable with all aspects of identity is one of the most important things I learned at the Wright Institute," she said at the event.
Crum finds that questions of identity are ever-present when working with those living with severe mental illness. "In many of the communities that I work in, people with severe mental illness have not been afforded an identity outside of their diagnosis," she says. "Many of them have no connection with their family or heritage. Instead of ignoring it, I feel that my fellow clinicians and I have an obligation to use our privilege to understand our clients fully. The staff that I support understand that it is their responsibility to research the full socio-cultural history of each client when conducting initial assessments. I feel great gratitude towards the Wright Institute for giving me the framework to do that."
While the bulk of her career has been spent in community mental health care, Crum also operates a small private practice in Oakland, in a space that she shares with fellow 2010 graduate Erika Zarco. "Erika and I have been collaborating together for more than seven years. Having an accountability partner in school, throughout the licensure process and beyond is something that is so vital." Crum works primarily with clients who are in a place of grief and mourning, and often with those who have lost a loved one to suicide.
Many remote communities that have little access to therapy have high rates of suicide, which is why Crum is so interested in telehealth. "It's a switch from traditional private practice, but I love telehealth," she says. While professionals in other medical fields have embraced telehealth, the mental health field is just scratching the surface in the ways it can be beneficial. "I attend telehealth conferences pretty regularly, and am often the only therapist there," she says.
For Crum, the importance of reaching those in communities where there is little access to therapy is an issue that has been important to her for decades. "Places like the Bay Area and New York are hubs for therapy. Where I grew up in rural Wisconsin is not," she says. "We have an opportunity to extend therapy into communities that would really benefit from it, and telehealth is a great way to provide equal access to mental health care."
The benefits of telehealth therapy are reminiscent of the stated benefits of therapy text apps like TalkSpace. While some are skeptical of the effectiveness of these apps, Crum sees value in expanding the notion of what therapy can be. "I'm often critical of those apps too. Regardless of my opinion of them, they clearly work for many people," she says. "Ultimately, the modality is not what's important. What's important is finding something that works for the client."
Crum's telehealth portion of her practice comprises HIPAA-compliant video and phone sessions. "I encourage everyone wanting to pursue telehealth as an expansion of their practice to consult with fellow telehealth providers and immerse themselves in the knowledge of specific legal and ethical considerations related to this modality," she says.
In addition to working with the Felton Institute, running her own private practice, and expanding her telehealth work, Crum is also directing a short-term triage case management program through Alameda County Adult Protective Services. "I'm one of those people that's never going to be satisfied just doing one thing," she laughs. "I'm glad that my license gives me the flexibility to pursue so many different projects."
Despite already balancing so many projects, Crum still has her sights set on more. "I've been pondering for years whether to pursue a doctorate degree, and I'd like to pursue a doctorate of public health," she says. "I want to use my license and experiences to effect change on a larger scale."


Click here to learn more about the Wright Institute's Master of Counseling Psychology program.
Click here to learn more about the Wright Institute's Doctor of Clinical Psychology (Psy.D.) program.