The Wright Institute's First Responder Psychology program is preparing psychologists to meet the needs of first responders serving our communities. The Program offers certification (pending WASC approval) for practicing psychologists, other licensed clinicians and a focus area of emphasis for matriculating doctoral students, and for non-matriculated students. The program also serves those who work with first responders such as physicians and nurses. This is a unique opportunity to participate in and influence the development of the burgeoning and exciting field of First Responder Psychology. Training in First Responder Psychology is aimed at bridging the gap between the community and public servants in areas such as community trauma, race relations and social justice.
This course series will be taught through a distance learning format. Students who complete the entire series of classes will receive a certificate of completion acknowledging advanced preparation for serving the psychological needs of the first responder community.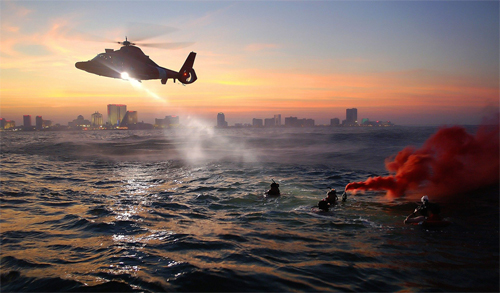 This sequence of courses and experiential training is one of the first programs of its kind in the United States to address this important and needed area of service. The First Responder Psychology emphasis area is open to Wright Institute and non-matriculating students and psychologists seeking preparation to serve as the first responder community. First Responder Psychologists work in a variety of settings such as large local, state and federal law enforcement and fire departments, private corporations or small group practices; and, this growing field needs bright, imaginative psychologists ready to tackle questions that will contribute to its body of literature. Teaching faculty are licensed psychologists who actively work with firefighters, EMTs, police officers, correctional officers, dispatchers, and their families.
Mission, Aims, and Objectives
The mission of the Wright Institute's First Responders Psychology Certificate Program is to prepare and inspire a diverse student body to provide culturally sensitive First Responder Psychology services that support resiliency, recovery, and social justice.
| | |
| --- | --- |
| To learn more about the First Responders Psychology Program or to speak with an admissions counselor, please complete an information request form below. | |
The Curriculum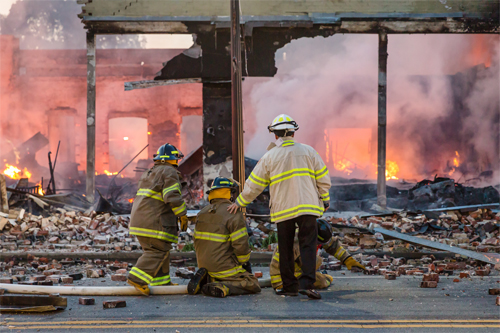 The comprehensive curriculum incorporates 10 foundational and 55 functional competencies within four domains essential to practicing clinicians who work with emergency responders and public safety organizations*. These four domains are anchored through a four-course curriculum: 1) Introduction 2) Assessment 3) Intervention 4) Operations & Consultation. Each course is a 3 credit hour, one trimester long and presents relevant knowledge, skills, attitudes needed to practice in this area and covers the legal, ethical, and cultural issues within various disciplines. A practicum course may be added at a future point to the curriculum.
*American Academy of Police & Public Safety, American Board of Professional Psychology, American Psychological Association Div. 18-2, Int'l Association of Chiefs of Police, Society for Police & Criminal Psychology
Introduction to First Responder Psychology
This course will offer students the chance to explore the field of police and public safety. The course is appropriate for practicing psychologists, as well as for other professionals working with first responders. Local and nationally recognized experts in each domain will be guest speakers. Students will gain knowledge of cultural competence when working with dispatchers, medics, fire, and rescue personnel and learn a model of diversity within this special population.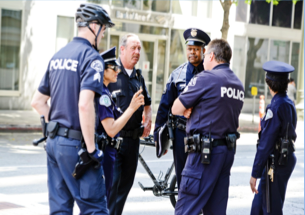 In addition, this first course will provide students with capabilities in:
Describing the psychologist's role in the domains of Intervention, Assessment, Organizational Consultation and Operational Support and the need for psychologists to earn credibility with first responders.
Articulating the legal demands and ethical dilemmas unique to working with the first responder population and working as a First Responder Psychologist.
Discussing the diverse roles of first responders in the context of the diverse communities they serve.
Describing aspects of first responder culture which are different from civilian culture
Intervention
First Responder Psychologists develop and implement Critical Incident Stress Management programs and interventions and evaluate Employee Assistance Programs. They provide individual, group, couple and family therapy, substance abuse treatment and counseling to cope with unique job stressors such as violent crimes, undercover assignments, and line of duty deaths. Responders also suffer from posttraumatic stress injuries and specific treatment modalities will be discussed. First Responder Psychologists teach peer support skills to teams within public safety departments.
The course introduces students to first responder psychology intervention issues and treatment strategies. It will cover the many facets of developing cultural competency and how to develop and maintain a therapeutic alliance. The course will cover the many ways Critical Incident Stress manifests in first responders and how to formulate an understanding of the clinical picture and develop a treatment plan. This course gives you an opportunity to interact with first responders and first responder clinicians and to develop skills normally only possible in the field.
Students are introduced to First Responder Psychology Intervention considerations, theory, and treatment approaches. Emphasis is on developing cultural competence and a therapeutic alliance when working with first responders.
Assessment
First Responder Psychologists perform pre-employment screening for potential fire fighter and police officer candidates, fitness-for-duty evaluations, evaluations for high-risk assignments, direct threat assessments, and emergency consultations concerning the seriously mentally ill.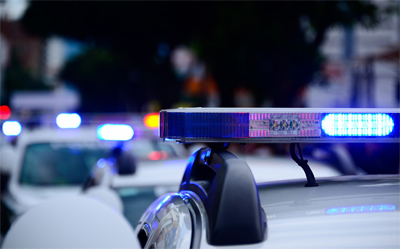 This course will require students to complete mock pre-employment psychological batteries and to understand the process from reviewing background information to making a hiring decision. Students will present information from required readings, legal and ethical issues, and to report on outside activities such as participating in ride-alongs and issues regarding emergency responders other than the police. Guest speakers will present on specific specialty topics in the area of pre-employment psychological assessments, clinical interviews of police candidates, fitness for duty evaluations, and a review of the evaluative process of making hiring decisions.
| | |
| --- | --- |
| To learn more about the First Responders Psychology Program or to speak with an admissions counselor, please complete an information request form below. | |
Operations and Consultation
First Responder Psychologists assist law enforcement in criminal investigations such as criminal profiling, crisis negotiations, threat assessment and psychological autopsies. They educate police personnel about psychotic disorders, personality disorders and memory.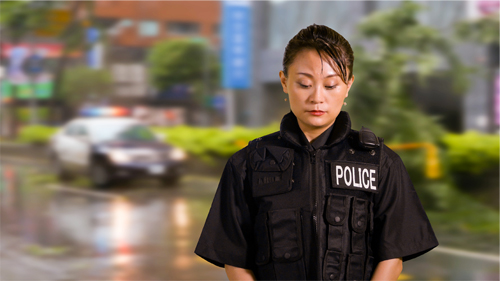 This course reviews the application of science and procedures in support of first responder activities. It involves strategic, analytic, expert guidance and professional assistance to personnel, groups, and organizations to aid them in their work. It also discusses consultation and assistance to supervisors, managers, groups, and organizations for the purpose of improving group and organizational functioning. Specific consultation examples include identifying implicit bias, working with the mentally ill, and managing crises.
This course focuses on application of psychological science and procedures in support of emergency response activities such as; strategic, analytic, and expert guidance or professional assistance provided to police and public safety personnel, groups, and/or organizations for purposes of aiding them in their public safety functions.
Topics in this course can include:
review of criminal psychology
psychopathology
personality disorders
substance abuse and memory
psychological intelligence and investigation of cold cases
psychological autopsies
profiling
behavioral linking of crimes, and detection of deception
crisis and hostage negotiations
terrorism and counterintelligence
threat assessment
performance appraisals
organizational and leadership development and assessment
executive management and supervisor consultation
mediation and negotiations with unions
fire service and emergency medical consultation
laws and ethics; community engagement
problem solving strategies that include obtaining data and conducting research to generate empirical findings
Proposed Practicum and Internship Opportunities

A Practicum course is currently in process of being developed. Practicums will be supervised by qualified, licensed professionals in the field. Practicum experience will be available in a variety of settings and at beginning to advanced practicum levels. We welcome new experiential learning opportunities for students in the operations domain. If your agency can offer students the opportunity to work in an emergency responder setting, please contact Dr. Gilbert Newman (gnewman@wi.edu) who can assist in the development of a practicum at your site.
Potential sites may include:
Police and Fire Departments
Crisis negotiation units
State Departments of Human Resources
State prisons, city, or county jails
State Highway Patrol Agencies
Post-Trauma Facilities and Resource Organizations
Pre-Employment Psychological Screening Sites
Tuition
Tuition for 2020-2021 is $12,500 (for four courses and a supervised practicum experience). Tuition for the fall trimester is due August 5, 2020. Tuition for the spring trimester is due December 9, 2020, and summer tuition is due June 6, 2021.
Contact
For more information please contact:
Cassandra Dilosa
Academic Program Manager
Ph: 510.841.9230 ext. 115
Email: cdilosa@wi.edu