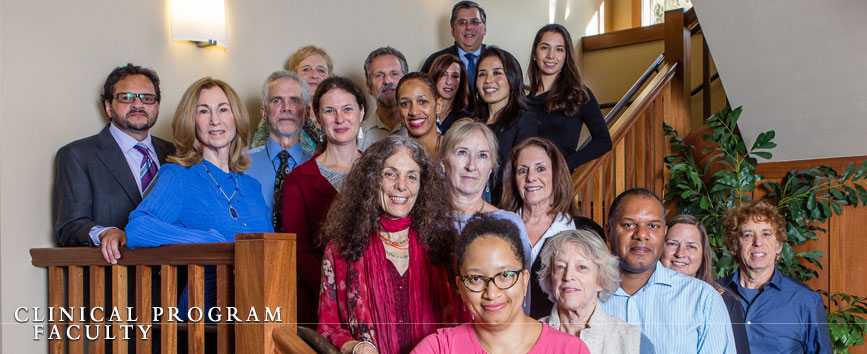 The Wright Institute believes in creating a learning alliance between faculty and students which is characterized by trust, respect, empathy, and mutual inquiry. While getting an education at the Wright is a challenging, sometimes stressful experience, students are expected and encouraged to actively engage in it. Faculty make themselves available for mentoring and other kinds of advice and counsel to support this active educational process. Open dialogue among students, faculty and administrative staff about the process as well as the content of learning is encouraged.
The Wright Institute feels that evaluating students in a thoughtful, constructive way promotes intellectual growth and clinical potential. Broad-based feedback enables students to build increasingly sophisticated and effective clinical skills, refine their awareness of and competence in working with diverse populations, and hone the ability to recognize and handle ethical issues in clinical practice.
Faculty at the Wright Institute draw on a range of theoretical orientations, including contemporary psychoanalytic, cognitive, family systems and relational approaches. They are chosen from the Bay Area's diverse clinical community for their practical expertise, theoretical sophistication, and ability to integrate theory with a hands-on approach to actual clinical situations.
The Wright Institute is committed to building learning skills that last. One of the Institute's goals is to teach students how to continue to learn over a lifetime of professional work by improving their clinical competence over time and keeping up with the latest theoretical and scientific developments.
The Wright Institute is committed to basing all recruitment, hiring, admissions and promotion decisions upon individual qualifications, merit and competency. It is the Institute's policy to provide equal opportunity for all students, faculty and employees.