Get to know Mary Clarke, PhD - Full-Time Faculty, Counseling Psychology Program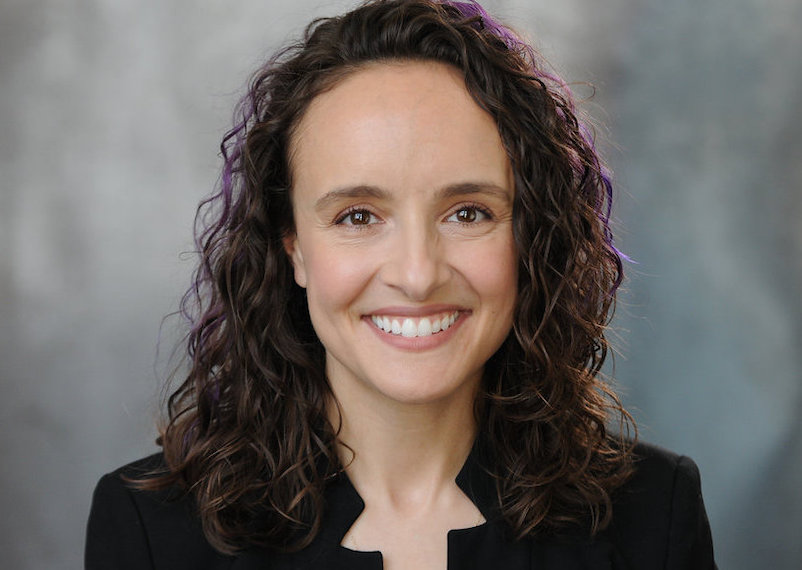 Mary Clarke, PhD, joined the Counseling Psychology Program faculty in 2017. She spoke with the Wright Institute's Dalton Green about how she became interested in psychology, her favorite courses to teach, and how the mental health field can improve LBGTQIA representation.
Dalton Green (DG): How did you become interested in psychology as a career?
Mary Clarke (MC): I studied psychology in my undergrad education at the University of Illinois at Chicago, but didn't have a clear sense of what I wanted to do with it.During my undergarduate time, I wound up working with a researcher who was conducting a research a project with women who were recovering from sexual assault and sexual violence. She mentored me while I was interviewing several women for the project, and I still greatly admire her to this day. That experience helped me realize that counseling with a strong research component was the path I wanted to take. I completed both my Master's in Community Counseling and my Doctorate in Counseling Psychology at Loyola University Chicago, and then moved out west.
DG: What brought you to California?
MC: Well, it is beautiful out here. When I was doing my PhD, I completed an internship at UC Santa Cruz, and both the physical and sociopolitical climate of the greater Bay Area instantly appealed to me. I loved it so much that I did my postdoc fellowship at Santa Cruz as well. After I moved back to Chicago, I thought to myself, "What am I doing back here? I loved it in California." So I moved here for good about five years ago.
DG: What populations do you primarily work with now?
MC: In my private practice, which I established after I completed my Master's Degree, I've worked with many different types of clients. Working with complex trauma has always been the work that I have loved most. That means I'm in session with clients with dissociative concerns like Dissociative Identity Disorder, or other personality concerns, often alongside the complications of complex trauma such as physical health problems or eating disorders. I am part of the LGBTQIA community, and over the years, I've focused on dedicating more and more of my practice and my service to my community.
DG: How did you develop an interest in working with complex trauma?
MC: My practicum in my Master's Program was at a practice that specializes in adult survivors - mostly women - of childhood trauma. The supervisor and mentor who I worked with was so supportive and guided me through the experience in a way that made it easy for me to fall in love with the work. That experience helped me discover how important it is to form a genuine connection with clients, because that's when the healing happens for them and for us. Being in community with clients helps you see what incredible resilience people have. They are coming into session after session to be with you, and in return you can help them transform their lives over time.
DG: How do you practice self care when coming out of these intense sessions?
MC: My first mentor and I spoke a lot about vicarious trauma, and the importance of self-care in this line of work. As a clinician working with complex trauma, the things I talk about with people are horrific and devastating. Anyone who is doing this work is absolutely going to be impacted by hearing the experiences of clients. Though it is difficult, the connection with the clients is what actually helps me with my own care. If I'm able to see the meaning in my work, and know I'm supporting people on the path they desire in their lives. I don't feel bogged down by the experience.
I've always focused on taking my own health very seriously, and I try my best to impart that to my students. My students hear me say it over and over again - talk to other clinicians, consult with your peers, stay in community. If you have several strong points of connection to support you in your work, you're going to be okay and better able to sustain yourself in this work.
DG: You spend a lot of time working with LGBTQIA folks, as well as with people who have experienced complex trauma. How do you see those two populations intersecting?
MC: People of marginalized groups often experience more complex trauma. I often see that early life experiences of trauma in marginalized communities are more complex because of the family structures and cultural systems that are often in place. That is especially true in LGBTQIA communities, where family systems and other societal pressures can add layers of complexity onto any trauma.
In a lot of parts of the country, many LGBTQIA folks are still trying to stay hidden. So many are not accessing mental health services that they need, or don't know where to go to get services. What's happening in Texas right now, alongside many other states, where trans youth are facing discrimination from the state government, is very alarming. When LGBTQIA kids hear that news, it makes it even harder and scarier for them to reach out for someone to help them.
DG: How can the mental health field improve its representation of LGBTQIA clinicians?
MC: In order to reach as many people as possible, our field has to foster a culture of acceptance. That begins in programs like ours, where it is our responsibility to create environments where folks are truly welcome, whether that's outside or inside of class. I'm very proud to be out as a faculty member, and identify myself as a queer woman to all the students I teach. Students can come into the program and see that they are welcomed and valued here, and see their identities reflected in the faculty, the student groups, and the curriculum.
DG: What are some of your favorite classes to teach?
MC: One of the reasons I love teaching at the Wright Institute is that I get to explore so many interesting topics. Naturally, I love teaching Crisis, Disaster, and Trauma Counseling. I have a lot of fun with Counseling Theories and Techniques, because we get to work on the base of knowledge that students will build upon. I also like Group Counseling and Law and Professional Ethics, which are second-year course where we get the chance to dig a little deeper.
DG: Your career has been guided by strong relationships with your mentors. Do you seek to serve as a mentor to students after they graduate?
MC: Mentoring is crucial in this field, and there are several students who have come through the program that I speak with on a regular basis. I'm also always happy to hear from an alum that I haven't spoken to in some while. I recently received a postcard from an alum who opened their private practice, and that is always exciting to hear. It's important to feel supported and connected from a variety of mentors, because a career in this field is always challenging. In the past year, it's been even more so.
DG: What goals do you have for the future?
MC: Outside of work, I want to get back to traveling! I love outdoor activities, especially kayaking and hiking. I've gone kayaking once this year already, and can't wait to do more of that. Of course, I will be back to see my family in Chicago as well.
As faculty, we've had a lot of conversations recently about how we can decolonize different parts of the curriculum. I'm interested in updating my courses to reflect a modern framework for racial trauma and intergenerational trauma. I tried a few new approaches in Crisis, Disaster, and Trauma Counseling this year, and look forward to continuing to change and challenge myself on an academic level in the fall term.
I also want to keep my voice in the larger conversation of the counseling psychology community. Before the pandemic, I'd been able to attend and present at several conferences, which had to be put on hold last year. I'd like to get back to that once conferences get back to being in-person, as well as to continue to collaborate with my colleagues in the Wright Institute faculty.


Click here to learn more about the Wright Institute's Master of Counseling Psychology program.
Click here to learn more about the Wright Institute's Doctor of Clinical Psychology (PsyD) program.