Get to know Rebecca Stevenson, PsyD - Assistant Program Director, Counseling Psychology Program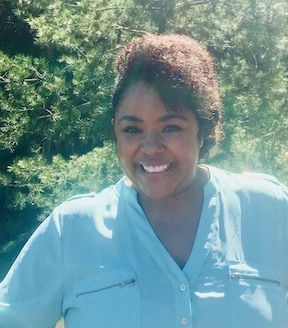 Rebecca Stevenson, PsyD, joined the Counseling Psychology Program administration as Assistant Program Director in June. She spoke with the Wright Institute's Dalton Green about how she became interested in psychology, her background in coaching, and how she uses cooking as a source of wellness.
Dalton Green (DG): How did you become interested in psychology as a career?
Rebecca Stevenson (RS): I got my start in the psychology world after spending many years coaching youth sports, as well as holding various positions in the corporate world. After getting laid off from a corporate job, I spent some time reflecting on what I actually wanted to be doing. As I worked more and more with kids through coaching, I felt I should pursue something where I could help the greatest number of people with the biggest platform possible.
I had majored in psychology at San Diego State University, and felt that entering the field fully would be the best way to help people. I pursued a Master's Degree in Sport Psychology alongside a PsyD in Clinical Psychology at John F. Kennedy University and graduated in 2016.
DG: Why did you pursue a degree in sports psychology?
RS: While applying for graduate school I had originally planned, to look at the personality styles of high-performance youth athletes for my doctoral dissertation. I wanted to see if there was a pattern around what drives a young person to compete at such a high level, as well as if there were any resulting personality profiles that were more common around that level of competition.
When I submitted my application, the school told me I could pursue a degree in sports psychology alongside my doctorate. I had no idea! I'm a lifelong sports fan so it was a natural fit for me, and it helped me further develop my understanding of the young athletes I'd been coaching.
DG: What tactics from your career in coaching youth sports do you still use today?
RS: Coaching gave me the best crash course in group management that I could ask for. When you have 30 children in a room, trying to guide them through high-level gymnastics, you have to learn how to deal with a lot of individuals in an efficient way. There are also a lot of crises that you can run into when working in competitive gymnastics, especially with young people, so I learned how to help manage crisis effectively.
Gymnastics isn't really a team sport - I like to call it an individual sport with a team flavor to it. You're coaching a group together, but each athlete ultimately competes on their own. When you're the coach, you have to recognize group needs while paying attention to individual needs. Finding out how to inspire and motivate athletes is not a one-size-fits-all situation either, so there has to be a clear sense of where each individual is at developmentally. The same is largely true in therapy, where you can have group settings where each individual is at a very different stage.
DG: What populations have you worked most closely with as a psychologist?
RS: I have spent quite a bit of time working with middle schoolers, high schoolers, and transition age youth with complex trauma and attachment issues. I've also had the opportunity to work with children in juvenile hall, as well as with children who have been trafficked and are considered commercially sexually exploited children (CSEC).
In the past few years, I worked with Seeds of Awareness as the director of school-based services. I oversaw about 20 counselors in schools around the Bay Area, helping to facilitate their success in those school-based systems. In that time, I've had to deal with crises ranging from school and community violence to moving everyone online after the COVID-19 outbreak.
DG: What areas of the mental health field have you found resonate most with you?
RS: First and foremost, I am black-identifying. Only 4% of people who get a doctoral degree in psychology are black-identifying. Most of the young people that I worked with through WestCoast Children's Clinic were children and youth of color. For a lot of the youth, it was the first time they'd had a clinician that they looked like and could talk about something as simple as their hair and their skin, as well as how systems of oppression affected them.
DG: Where do you feel like your impact is maximized?
RS: I feel that I can effect the greatest change when I'm working on a one-on-one level. When I was working with middle school students, one of my main focuses was to provide the feeling of safety in that therapeutic relationship. For many of those young people, I was one of the first adults in their lives that they could feel safe with.
Now that I'm working at the Wright Institute, I think that I am making the greatest impact in being able to provide both learning and mentorship opportunities for future clinicians and therapists, especially through the lenses of social justice, intersectionality, and understanding.
DG: Why does working with trauma speak to you?
RS: When I was working at Contra Costa County's John A. Davis Juvenile Hall, I spent some time with a high school aged young woman who had been in and out maybe a dozen times since she was 12 years old. She'd experienced sexual abuse since early childhood, at times had violent outbursts with other young women on the unit and the staff, had had multiple suicide attempts, and had experienced the deaths of many people close to her. Like me, she was mixed-race and identified as black.
I was working at the Hall through the school-based special education program, so I only stayed for a short period of time. When I left, I gave her a picture of myself walking the stage at my high school graduation. She'd never known a person who had graduated from high school before and had so many questions! After I transitioned out of working there, I kept tabs on what she was doing. I later found out that she had graduated from high school while in juvenile hall, and had brought her whole family to celebrate. I was bummed to not be there in person, but was happy to have been one of the people who helped her along the way.
This was just one of many young people who had so many layers of trauma. Whenever I had a young person who actually preferred to be in juvenile hall because it was less scary than being at home, I felt I had an obligation to sit with them in their trauma.
DG: What are some steps the psychology and behavioral health fields can take to increase representation and diversity?
RS: I spent two years developing Project Pipeline at John F. Kennedy University, which was a program that provided grant-based scholarships for students coming from underserved or marginalized groups, including students from underrepresented racial, ethnic, and religious backgrounds; LGBTQ students; students with disabilities; students that were linguistically diverse; and first-generation college students. The students who came through Project Pipeline were strongly committed to learning the skills we taught in the program and using them to go back out into their respective communities and support folks.
Programs like these, including the Wright Institute's own Project Pipeline, can bring new professionals from underserved communities into the field, as well as destigmatize mental health support in many types of communities. That was also a space where I was able to practice mentoring, which helps prepare those future clinicians to be mentors themselves later on.
DG: How has your work been impacted by the COVID-19 pandemic?
RS: At Seeds of Awareness, we had to figure out how to quickly move all of our services online. Shifting to telehealth rapidly has been challenging for all areas of the mental health field, since not all of those receiving services are able to go online without a hitch. Some may not have the technological resources or live in a space where they can hold a confidential session. I had to hold each of these realities while managing the effects of the pandemic, but my crisis experience in this and other fields has trained me to perform well in chaotic situations.
DG: You're a passionate home cook. What do you enjoy so much about cooking?
RS: Cooking has always been a significant source of wellness for me, but is even more so now given the nature of shelter-in-place. I think I enjoy the process more than I do actually eating what I've made. I like to say that in my house there's a difference between when I "cook" and when I'm "cooking." When I'm truly cooking, I like to take three or four hours and set everything else aside, and that lets me experience it fully. I'd love to be a restaurateur one day and share what I make with more than just my family and friends.
DG: What's an idea you have for a restaurant?
RS: I have a few ideas, but I'll share just one. Much of my husband's family immigrated from Michoacán, Mexico, and I would love to create a restaurant using the recipes that have been passed down over the years. There is so much flavor and inspiration in that family history, and I'd love to open it in Stockton, where his family lives today.
DG: What other goals do you have for the future?
RS: I really would love to buy a home, preferably one with a backyard where I can have both a hammock to lie in and a firepit to sit by. Life events have been happening non-stop for me over the past couple of years, and I'm hoping to land some place where I can stay a while. I'm excited to be at the Wright Institute, and I'm looking forward to continuing to expand on my sense of family and community here.


Click here to learn more about the Wright Institute's Master of Counseling Psychology program.
Click here to learn more about the Wright Institute's Doctor of Clinical Psychology (Psy.D.) program.