Get to Know Ritchie Rubio, PhD - Adjunct Faculty, Counseling Psychology Program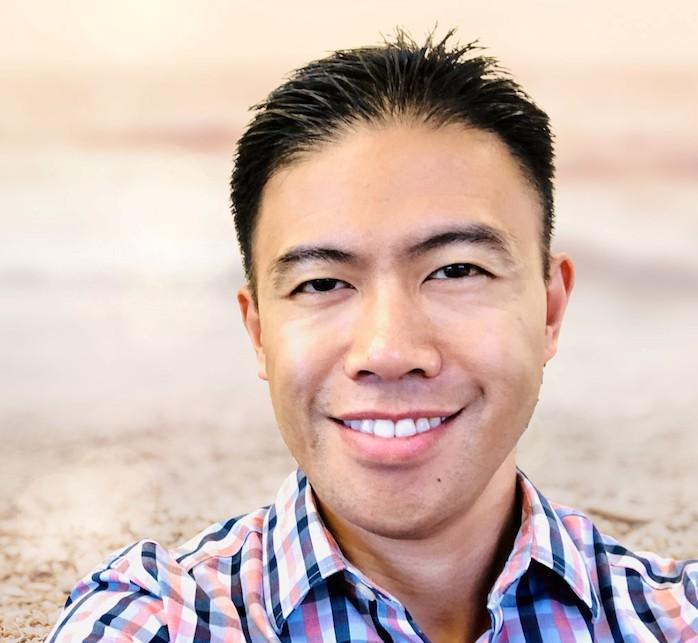 Ritchie Rubio, PhD, has been teaching at the Wright Institute Counseling Psychology Program since 2014. He spoke with the Wright Institute's Dalton Green about immigrating to the United States, the importance of cultural humility in the mental health field, and how he forms strong connections with students in the classroom.
Dalton Green (DG): What attracted you to the field of psychology?
Ritchie Rubio (RR): I grew up in the Philippines. Growing up, psychology was not necessarily something my parents wanted me to pursue. In the Philippines, at that time, if you enjoyed and did well in math or science (like I was), you'd try to become a medical doctor.
When I was in high school, I was involved in different extracurricular activities, one of which was theater. During the weekends, the theater group would visit a children's shelter, for kids who had experienced abuse or other childhood trauma. One workshop we led for the children there was on how to create stories of resilience through performing arts. I found that it was a great way to get kids in difficult circumstances to engage with their feelings. So from the age of 13, I wanted to be in a profession that helped people heal through their feelings.
My parents had the idea that I'd become a medical doctor, so it took a lot to convince them that psychology was the right career path for me. So what I did was, I took psychology in college, telling them that it would be my pre-med degree. I did go to medical school for a year, but told my parents after one year that it just wasn't something I was passionate about. It took them a while, but they eventually accepted that I could be successful in psychology.
DG: What brought you to California from the Philippines?
RR: About twenty years ago, I applied for the inaugural cohort of the Ford Foundation's International Fellowships Program. It was a grant for young professionals to be able to study in another part of the world, and use the knowledge they gain to give back to their community. I was accepted for that initial cohort, and knew I wanted to go to the United States. My mom's sister lived in San Diego, and I wanted to be relatively close to some family, so I wound up pursuing my doctorate at a school in the Bay Area.
DG: How did you manage living in the Bay Area by yourself with almost all of your family halfway around the world?
RR: That was one of the most challenging points in my life. I immigrated to the Bay Area when I was 25, but in many ways, I felt like I was just a teenager. I was trying to navigate a whole new world. I was trying to learn a lot of things that were new to me and are part of typical adult life here in the U.S. - such as learning how to drive a car, and living alone. Fortunately for me, living in California, I could look around and find so many communities that reflect and mirror who I am. There are so many Asian communities in the Bay Area, and so many places to go for familiar food. There really was, and still is, a sense of comfort around that for me.
Any journey of immigration and acculturation is a mixed bag. Many immigrants and people of color feel that acculturation is a positive thing, to strengthen the way you adapt to the dominant culture. On the other hand, William Liu writes that acculturation could be seen as a form of racial traumatization. When you're just trying to fit into a society, you're not truly bringing your own strengths to improve the environment you're in. I always have wanted to maintain my identity despite all of society's pressure to acculturate.
DG: You've spent over 20 years in the field of psychology. What specific areas of study have interested you the most?
RR: My first passion in this field was, and still is, multiculturalism. What has stood out to me over the years is the way that the study of multiculturalism has shifted in psychology. As a field, we have shifted from focusing on cultural competency to focusing on cultural humility. It is vital that clinicians are more culturally humble when working with clients, especially in situations where there is a cultural mismatch. Being culturally humble opens avenues for many communities to really engage with you.
DG: What other shifts have you seen in your time?
RR: As a result of the shift towards cultural humility, I've found that clinicians are more likely to actively address issues of racism with their clients. I'm also seeing a re-examination of some of the principles that are commonly accepted in the mental health field. Some of the assessment and intervention processes we use are rooted in white supremacist principles, such as the use of the DSM-5, which was created without much consideration and integration of the experiences of BIPOC communities. The DSM provides a strong foundation of theory, but as clinicians, we have to understand its history and translate that knowledge into practice with the communities we serve.
DG: What do you like about teaching?
RR: Teaching keeps me young (laughs)! I like the exchange and the back and forth with the students, and I'm always amazed at what my students bring to the classroom. They may not necessarily have much clinical experiences with clients yet, but they have lived experience, which also represents many of the communities that we serve. In an organization like the Wright Institute which is very focused on social justice and racial equity, there is a call from the students to integrate those discussions into the classroom. So their questions are not necessarily only knowledge-based. They'll ask instead whether a certain approach in a certain setting will work or not. I like it - they keep me on my toes.
DG: How can you teach your students to be able to adapt in the years beyond grad school?
RR: Through experience, you realize as a clinician that there are no best practices you can use 100% of the time in any situation. You have to do the deliberate practice of figuring out when to use which approach. That's why having a strong sense of cultural humility is vital. By the end of graduate school, no one will ever get all the competency they need to work with all aspects of diversity. You have to have that cultural humility to be able to adapt in the future.
DG: You have a great ability to connect to your students. How do you do it?
RR: Many times, I think my strongest connection with students comes from, a shared lived experience. I notice that with a lot of the students who are most engaged in my classes. Otherwise, I put a lot of emphasis on activities in class that go beyond the traditional lecture. If you're really going to serve a variety of communities, it can be helpful to learn a variety of approaches. I offer class activities that have the students playing the role of the client in mock sessions. I ask them how they'd feel in certain scenarios, to help them understand what can be activated in their future clients.
DG: What are you doing outside of teaching?
RR: Right now, I am working for the San Francisco Department of Public Health (SFDPH), as the Director of Practice Improvement and Analytics. Working in a public health system can be both inspiring and challenging, as some processes can be very fragmented and it can be difficult to see immediate results. But I see my work as a ripple effect, and I'll be able to see the fruits of my labor a few years down the road.
I work through a lot of data in my job at SFDPH, and something we're looking at right now is cultural matching data. Because of built-in inequities in the profession and the high rate of turnover in public health, there are always disparities and cultural mismatch in community mental health. We can see that we don't have enough Latina/o/x clinicians who are serving in our systems, especially compared to the high proportion of Latina/o/x clients we have.
I also lead practice improvement training efforts, where we focus on helping clinicians be more adept in having difficult conversations with their clients. We see that many clinicians are apprehensive about broaching conversations about the power differentials and cultural mismatch between them and their clients. They'll often wait for the client to bring it up, which might never happen. Since we're always going to have some level of cultural mismatch in our system, how do we make our clinicians more thoughtful in the way they adapt their interventions to fit the cultural backgrounds of their clients? These are the types of questions I'm trying to answer.
DG: You've done so much in the field. What goals do you have going forward?
RR: The COVID pandemic has shifted how I think about my goals for the future. Right now, I'm focused on maintaining the balance that I've found between teaching, my clinical practice, SFDPH, and most importantly, my family. I hold dear many aspects of this work, and I don't think I'd ever want to retire from teaching.


Click here to learn more about the Wright Institute's Master of Counseling Psychology (MA) program.
Click here to learn more about the Wright Institute's Doctor of Clinical Psychology (PsyD) program.