How Mindfulness Psychology Makes Better Therapists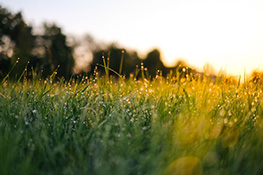 Mindfulness - bringing awareness to the present - is as integral to the human experience as breathing. And in many ways, it's just as simple. "It's not a mysterious thing that some people learn. It's a process we all do," explains Wright Institute Counseling Psychology Program core faculty member Bowbay Liang-Hua Feng, LMFT. Her goal is to help clinicians learn to harness the benefits of mindfulness psychology, both for better therapy outcomes and for the wellbeing of therapists. Mindfulness is already incorporated into different theoretical orientations and therapeutic approaches, but its benefits are even farther reaching. So how can mindfulness psychology make for better therapists and more successful therapy?
Mindfulness Helps Therapists Connect Effectively
Mindfulness practices help therapists connect with their patients while also supporting healthy boundaries. By encouraging patients to meet them in the present, clinicians can connect with patients more effectively. Feng says, "Mindfulness can be a tremendous resource in helping us show up how we want to versus just being reactive to what we're experiencing."
Supporting clients as they work through trauma can be difficult, but mindfulness, notes Feng, "creates space that allows us to choose in a moment how we want to be. One of the things I teach is how to have containment so we can handle what's going on within our own emotional system, and mindfulness can help us do just that. It also helps us recognize what's ours, and what's somebody else's" to avoid vicarious trauma.
Mindfulness Helps Therapists Build Resilience
Resilience is an important part of helping therapists sustain themselves. Feng says, "We sit with some of the hardest moments in life. We show up to support people and we have the privilege of walking with people in some of the most challenging parts of their lives. And we know there is a reality to vicarious trauma - you can take on trauma that other people have had by being with them in those moments. But in the same light, we can also take on vicarious resilience. So we also have the privilege of receiving the benefits of the strength and ability that people have to heal and grow and find meaning in challenging lives."
Resilience is a tool we learn from others and strengthen through practice. "It's a way of approaching life, and we can grow our resilience." To do that, it's important to be present with positive moments in order to expand on them. "But," says Feng, "we actually have to show up for them, notice them, and grow them in order to expand resilience."
Mindfulness Helps Therapists Manage Mirror Neurons
Mirror neurons - a type of cell identified in the 1990s whose boundaries and possibilities are still being studied - are activated by human connection. Mirror neurons stimulate via observation the same areas of the brain that would be activated by actually performing the action. In this way, they can be a powerful connecting force. Feng explains: "My nervous system connects to your nervous system. And we can regulate ourselves based on someone else's nervous system." To be able to harness the calming effects of mirror neurons through mindfulness can benefit clients. "Mindfulness allows us to regulate and ground ourselves so we can use our nervous system in a therapeutic way that helps to support someone else in regulating."
Mindfulness Encourages Therapists to Work Holistically
Feng's teaching is part of the Wright Institute's broader incorporation of mindfulness psychology from a neuroscience perspective across its two-year counseling master's program. Feng explains: "We use the term 'evidence based' because tremendous research has been done. Researchers have literally seen the brain change as a result of mindfulness practice. For instance, the corpus callosum - the space between the left and right hemisphere - actually increases in size with the regular practice of meditation." This deep grounding in scientific research allows the program to help practitioners learn the skills they need to address clients holistically: "We understand the direct impact of mindfulness on the brain. We know that therapy is a whole person experience. And mindfulness is a way to incorporate bringing in parts of the whole person."


Learn more about the Wright Institute's Master of Counseling Psychology program.
Learn more about the Wright Institute's Doctor of Clinical Psychology (Psy.D.) program.