Student Spotlight: Jennifer Rillamas Building Clinical Skills with Middle School Youth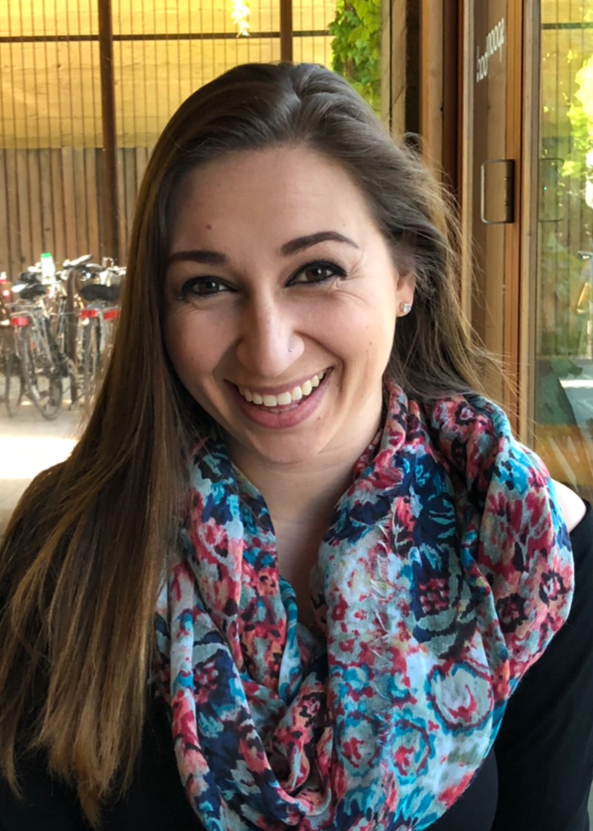 When choosing a graduate program, Jennifer Rillamas was drawn to the diversity of thought and backgrounds represented in the faculty and student body in the Counseling Psychology Program at the Wright Institute. "I felt the Wright would support me in my own diversity, and that this is where I was meant to be," she explains.
This feeling of belonging was strengthened when Jennifer and her colleagues decided to form an afternoon study group during their first semester. "This quickly became an incredibly supportive group," Jennifer says. "We were able to bond outside of class while discussing academics and our personal lives. It was great that the Wright provided us with the space to form this group and support each other."
In September, Jennifer is beginning her practicum at Union City Youth and Family Services, where she will focus on youth violence prevention and intervention. Jennifer will use a trauma-focused approach in her work with middle school students who are impacted by, and/or affiliated with, gangs. "There's a societal movement of speaking more openly about the traumas that we face, and I want to be equipped to help those dealing with trauma," Jennifer says. "This practicum placement seems like a great way to have a positive impact while I build these skills."
"Honestly, working with this particular population will be new to me," Jennifer explains. "When you're getting supervision, why not take on an area of growth? All of us have more to learn, so it's important to push ourselves while we have so much support as we're taking steps from being students to future professionals." In addition to academic courses and group consultation provided by the Wright Institute's Professional Development Seminar course, Jennifer will receive individual and group supervision at Union City Youth and Family Services, as well as three to four hours of didactic training each week.
After she graduates from the Wright Institute, Jennifer intends to continue accruing hours towards licensure as both a Licensed Marriage and Family Therapist and a Licensed Professional Clinical Counselor. Once licensed, she would like to teach part time while continuing to work directly with clients, and may pursue mental health policy work. "I like working on the macro level with the larger systems at play in people's lives. At the same time, I want to stay grounded by working with clients on their day-to-day concerns and overall mental health."
We are encouraged to see students using a growth mindset when approaching the diversity of client populations that our partner agencies serve! We look forward to supporting Jennifer as she continues to develop clinical skills over the next year, and after graduation when she enters the mental health field as an associate.
Click here to learn more about the Wright Institute's Doctor of Clinical Psychology (Psy.D.) program.
Click here to learn more about the Wright Institute's Master of Counseling Psychology (M.A.) program.