Wright Institute Alumni Contribute to New Textbook on Adolescent Health Screening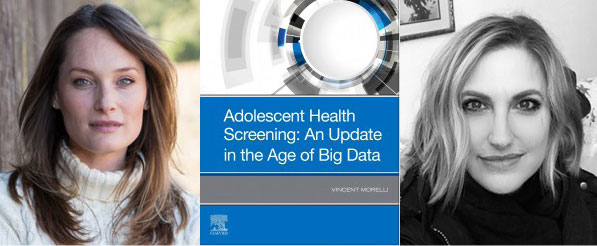 Wright Institute Clinical Psychology program alumni Sarah Spinner, PsyD and Brenda Vaccaro, PsyD have contributed chapters to Adolescent Health Screening: An Update in the Age of Big Data, a new textbook edited by Vincent Morelli, MD. Spinner, who graduated from the program in 2008, co-wrote two chapters, and Vaccaro, a 2012 graduate, co-wrote one.
Spinner and Vaccaro partnered with Brittany Rudolph, MS, of Palo Alto University to write the chapter Adolescent Educational Assessment: Risk Factors Associated with Academic Achievement and Indicators of Learning Challenges. "In this chapter, we explore various risk factors and indicators within the context of educational assessment and learning challenges," says Spinner. "We conclude by advocating for a strengths-based, individualized, and culturally responsive approach to evaluation so as to better support the development of effective interventions."
Spinner and Rudolph also collaborated to author the chapter Screening for Body Image Concerns, Eating Disorders, and Sexual Abuse in Adolescents: Concurrent Assessment to Support Early Intervention and Preventative Treatment. According to Spinner, "In this chapter we highlight the connection between eating disorders, body image concerns, and disordered eating behaviors. We advocate for early identification and underscore the potentially adverse clinical implications of assessing for one without concurrently assessing for the other."
A comprehensive look at adolescent screening and holistic health in the technology age, Adolescent Health Screening: An Update in the Age of Big Data reviews the history of the adolescent health screen, what is being used now, and what needs to be considered in the future. An ideal resource for primary care physicians, pediatricians, and others in health care who work with adolescents, it consolidates today's available information on this timely topic into a single convenient resource.
Adolescent Health Screening is available to purchase in print on Elsevier and Amazon, and in ebook format on Google.


Learn more about the Wright Institute's Master of Counseling Psychology program.
Learn more about the Wright Institute's Doctor of Clinical Psychology (Psy.D.) program.