Community service benefitting Asian American Communities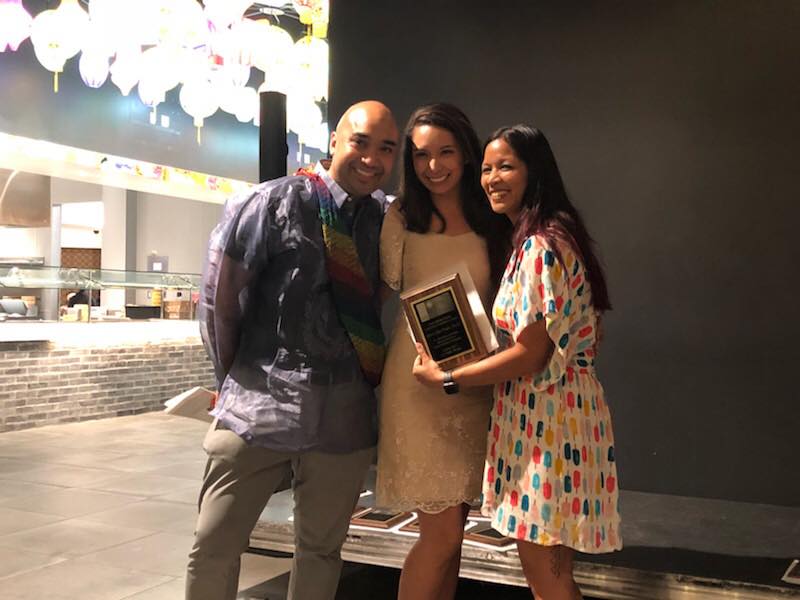 Read Dr. del Prado's biography here.


Congratulations to Dr. Alicia del Prado for being selected as the winner of the 2017 Asian American Psychological Association Okura Community Leadership Award! The Okura Community Leadership Award recognizes exemplary leadership and community service that benefits the field of Asian American Psychology and Asian American communities. Dr. del Prado received the award in Las Vegas at the annual AAPA Convention.
Dr. del Prado is the co-founder and current chair of AAPA's Division on Asian Americans with Multiple Heritages, which is dedicated to promoting the empowerment, visibility, and well- being of Asian and Pacific Islander Americans (APIAs) who are multiracial, multiethnic, members of multiracial APIA families, and transracial adoptees. Dr. del Prado also served as co-chair of the AAPA's Division on Filipino Americans (2014-2016) and was a lead in planning the first ever Filipino American Psychology Conference which took place at the Wright Institute in January 2015.


Click here to learn more about the Wright Institute's Doctor of Clinical Psychology (Psy.D.) program.
Click here to learn more about the Wright Institute's Master of Counseling Psychology program.