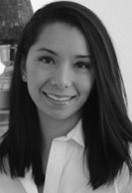 Dr. Alicia del Prado Co-chairs Asian American Psychological Association Division on Filipino Americans
Full-time Wright Institute faculty member Alicia del Prado, Ph.D., is the current co-chair of the Asian American Psychological Association's (AAPA) Division on Filipino Americans (DoFA). The AAPA is a national organization committed to advocating for all Asian Americans, the advancement of Asian American psychology, and the training and collaboration of Asian American mental health professionals.
Dr. del Prado specializes in multicultural psychology, and created the Enculturation Scale for Filipino Americans, a culture-specific assessment tool that examines traditional values, actions, and attitudes. As co-chair of DoFA, Dr. del Prado oversees its mission of becoming an authoritative source of information regarding the psychological experience of Filipino Americans. Dr. del Prado also works closely with the DoFA executive council to improve Filipino American mental and behavioral health by: recruiting and sustaining an organization for Filipino American mental health practitioners, offering support and resources to these professionals, and advocating for culturally competent practice, research, and policies for Filipino Americans.