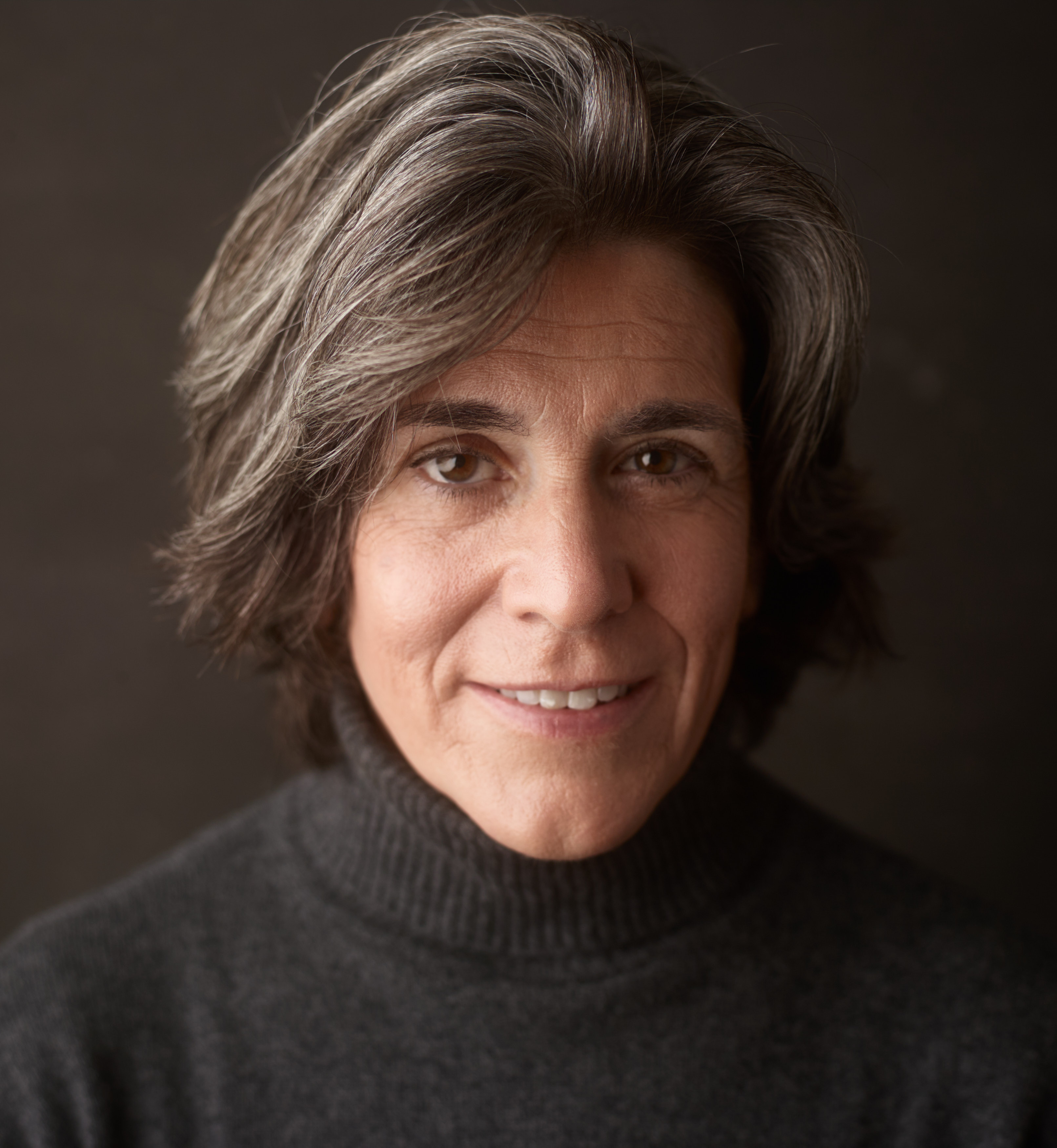 "I have many reasons to be grateful for the work I do," reflected Dr. Kristin Dempsey, full-time core faculty member in the Wright Institute's Counseling Psychology Program. "I mostly think about how this work has given me meaning and has allowed me to participate in powerful work throughout my life. Good days or bad, I have always felt anchored in the fact that what I do matters."
Dr. Dempsey grew up as the youngest of six children in a working class family in Mendocino County, California. Her father, a WWII veteran, worked in the logging industry and her mother stayed home with the children then later worked as a teacher. Dr. Dempsey attended rural public schools in Mendocino County, which suffered from a lack of resources. "I have really good memories," she shared, "of being in touch with the natural world and going out and playing all day long with friends."
For her undergraduate studies, Dr. Dempsey attended San Francisco State University, where she majored in Women's Studies. As she headed to college, her focus was on finding a career where she could financially support herself and gain some freedom as there weren't a lot of options for young people in her hometown. Her initial plan was to study journalism, but she was drawn to Women's Studies as a result of some of the activities she was drawn to on campus. Dr. Dempsey was really involved in activism surrounding reproductive rights, women's health issues, anti-war movements, and the anti-Apartheid movement. To this day, Dr. Dempsey still teaches at San Francisco State and described herself as having "a very strong connection to the place."
Her first undergrad internship was at a women's shelter, but due to scheduling difficulties, she could only work in their children's program, which she was initially intimidated by. Looking back, she shared, "I'm glad I had the willingness to try it out." Fortunately, she found that working with young people was an area of strength for her and she realized that "the things I'm not sure if I'm going to like, I should go ahead and give them a shot, because I very well might like them." During her undergraduate studies, she also worked in a school-based peer counseling program that was run by students who were pursuing a graduate degree in counseling. "They were highly influential role models," she recalled, so she decided to pursue a counseling track.
After graduating with her BA in Women's Studies, Dr. Dempsey worked at a family planning clinic, where she did a lot of pregnancy counseling and got involved in abortion rights work. She then continued on at San Francisco State University, pursuing her MS in Marriage, Family and Child Counseling. Dr. Dempsey's first year internship was in two schools, where she was able to explore her passion for working with children. In her second year, she interned at a place called Pyramid Alternatives in San Mateo County, which she described as an "outpatient, community based, non-profit counseling agency." In this position, she had her first experience working with patients dealing with substance use. "I know a lot of people avoid substance use because they're not comfortable with it," Dr. Dempsey reflected. She decided to pursue more experience in this area and spent time "engaging people who were really struggling with substance use," which is still a major focus of her work today. She began working with what was then called the "dual-diagnosis team," working with clients with co-occurring mental health and substance use conditions, which led to her first job after graduating with her master's degree.
Once she earned her graduate degree in psychology, Dr. Dempsey went to work at San Mateo County Mental Health Services, where she spent over a decade working in various roles. "I love county work, and I was lucky in San Mateo County that I was allowed to do a lot of things, and there were a lot of opportunities," she shared. Dr. Dempsey gained a lot of clinical experience working on the dual diagnosis team. "People with co-occurring mental health and substance use are our system's misfits - they don't fit into anybody's programs," she reflected. "They just stop showing up and end up on the streets, hospitals, or jails, which is tragic." The dual diagnosis team was the group that would take anyone, help to get them stabilized, and find their path.
After a few years with San Mateo County Mental Health Services, Dr. Dempsey "wanted to do more in-depth work with people, so [she] joined the regional team and got to work with people on a regular basis." When the Mental Health Services Act was passed in California, it was transformative to the field of mental health and was used to fund innovative mental health programming. San Mateo County "brought in consultants who were able to help integrate mental health and substance use systems so people didn't have to navigate both," Dr. Dempsey recalled. "I was selected to lead that and moved into more of an administrative role, which was really rewarding." In that role, she was involved in assessment, setting policy, training teams, and overall systems change, which she found very rewarding.
"The problem with county work is it's really hard to do anything else. It's a full-time job without much flexibility and at the end of the day you're too tired to do anything else," Dr. Dempsey reflected. She left her position in San Mateo County so that she could make time to do more teaching. Dr. Dempsey joined the part-time faculty at the Wright Institute in 2014. Her first interaction with the Wright Institute was during her previous role in San Mateo County where she was working in internship placement and got to know Stuart Lee, who made a great first impression. When she was asked about a teaching role at the Wright, focusing on addiction and motivational interviewing, she was immediately interested and agreed to teach a few courses.
In 2018, Dr. Dempsey earned her EdD in Organizational Change and Leadership from the University of Southern California. She had always felt the pull to continue her education and earn a doctoral degree, but was never sure that a doctorate in clinical psychology was the right path for her. "I was so impacted by and moved by the change work I did in San Mateo County," she shared. Dr. Dempsey chose to pursue this interdisciplinary degree because she was very interested in building systems and enacting change.
Around the time Dr. Dempsey finished her doctoral studies, Dr. Milena Esherick contacted her about joining the full-time core faculty at the Wright Institute. Having enjoyed her previous experience teaching at the Wright Institute, Dr. Dempsey quickly agreed. One of her favorite parts of teaching at the Wright Institute is the cohort model, especially among the instructors. "I can't just go freelance, I have to think about what the other person is doing," she reflected. "But what I found is that I really learned so much from the people I was teaching with and it helped me grow as an instructor." Dr. Dempsey describes her teaching as "student-driven and feedback-informed" and is always trying to identify areas for improvement in her courses from year to year.
Since 1997, Dr. Dempsey has had her own private practice, which is currently located in Burlingame and San Francisco, providing services to children, adolescents, couples, and families. She has always kept her private practice pretty small, however, because she still makes time to teach, facilitate training with schools, and collaborate with community organizations. Her practice really began to grow in 2014. Dr. Dempsey works predominantly with clients with depression, anxiety, substance use, and psychosis. She describes her theoretical orientation to counseling as "contextual behaviorist and humanist"and aims to always approach counseling through a person-driven lens. Her clinical interventions include "acceptance and commitment therapy, dialectical behavior therapy." Recently, she has been developing more interest in the power-threat-meaning framework, thinking about the ways we try to make sense of our environment based on the resources we have. What she really enjoys about working in private practice is the flexibility that it gives her. "There are a lot of people who need the kind of care that county mental health provides, but they don't qualify for county mental health," so she's happy to provide those services in a private practice setting.
Dr. Dempsey is very passionate about Motivational Interviewing, a technique that can be used with any theoretical orientation, which she has found to be very transformative. "The way I was trained was not person-driven at all," she recalled. "It was very much about confronting people and making sure they took responsibility." This approach often led to a battle of wills with clients and was exhausting for Dr. Dempsey as a practitioner. "Motivational interviewing developed with the goal of engaging people who had been considered not engageable, duplicitous, and resistant," she shared. Its creators realized that "if we have these conversations with folks that are engaging and curious and open and willing and flexible, that people will come along and move on their own change path." Dr. Dempsey is now a member of the Motivational Interviewing Network of Trainers and trains other MI trainers. She also leads free monthly MI skills labs for WI students. As an expert in the field of Motivational Interviewing, Dr. Dempsey has been featured twice on the podcast "Changing the Conversation" and once on the podcast "Talking To Change - A Motivational Interviewing Podcast" to discuss the topic.
Recently, Dr. Dempsey was chosen as the president-elect for the California Association of Licensed Clinical Counselors (CaLPCC). She joined the organization with the goal of helping to shape the LPCC license in California as it's relatively new. "My presidential vision is to help build events and educational opportunities for LPCCs to address diversity, equity, and inclusion in all practice and to identify how to approach addressing systemic inequities from counseling practice," she reflected. Learn more about CaLPCC here.
When asked what advice she had for current or prospective Wright Institute Counseling Program students, she recommended first and foremost to "be kind to oneself as we can only take in so much information." For the two to three years a student spends in the program, many aspects of their lives have to change. "I like to speak of this training as being in boot camp," she shared. "It is so much work in a brief period of time, and all that it takes to be a therapist takes years to grow and shape." She also reminds students that many of the details will be determined by the communities they serve. "My main piece of advice is to trade in anxiety for curiosity," she reminds students. "Being here is such an opportunity for growth. Curiosity is a growth mindset and with curiosity often comes flexibility."
Dr. Dempsey is a Licensed Marriage and Family Therapist as well as a Licensed Professional Clinical Counselor, a dual licensure that many Counseling Program students consider. Overall, she says "it is daunting, but you will have already done most of the hard work regarding licensure when you graduate." There are exams for both licensure paths, but there are many excellent prep materials and practice exams available. Dr. Dempsey also reminds students to "stay on top of all BBS paperwork in and out of the Wright Institute." She finds it helpful to view the licensure process as the board working to ensure public safety. "When I think of licensing and exams this way, I find I experience the process as less stressful as I can see the community-based reasons for gatekeeping the profession," she reflected. "I notice I also feel less resentful and more part of the licensing process and proud of the competent and safe services we are providing."
Although Dr. Dempsey has very little free time, she has many interests outside of psychology. She goes for a run most days and also likes to hike and do yoga. Dr. Dempsey also enjoys gardening and described her garden as "a little jungle this time of year." She also has many houseplants which "share what little space is left in the home with many books." Dr. Dempsey loves to read and visit libraries and museums, sharing that "the more obscure the artifacts the better" in her opinion. "I love exploring new places and I tried to establish a "traveler's mind" in the last three years," she reflected, "so no matter where I am - on another continent or on the next street over - I am discovering something new."
"I think especially now, given the challenges we face in a traumatized, fractured, and endangered world, it is so important to be involved in work and life activities that raise consciousness and help people connect to their own power to change themselves and the world," Dr. Dempsey shared. "I am privileged to be a part of the Wright community where I have the opportunity to help others find their way to making meaningful contributions."