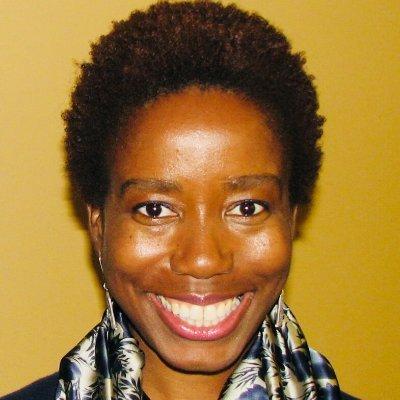 Instructor Spotlight: Latoya Conner, PhD
"Psychology first chose me, then I chose psychology," says Dr. Latoya Conner, PhD. "As a child, I told my family that I wanted to be a doctor that helped people not hurt and that I wanted to live in NY and Africa. I took psychology classes in high school, majored in psychology in college, and minored in dance and theater." Thinking back, she shared, "Psychology has always been a calling as much as a career path." We were fortunate that Dr. Conner's path led her to join the Wright Institute as an instructor in the Clinical Psychology Program this spring.
During graduate school, Dr. Conner "traveled to Ghana with the Association of Black Psychologists to study indigenous healing methods." Then she "returned to [her] ancestral home of Ethiopia to volunteer at an American school." In 2006, Dr. Conner joined the Harvard University Medical School inaugural class in the Global Mental Health: Trauma & Recovery Program in Orvieto, Italy. "My interest in global mental health was a natural progression from my public health research and interest in translational research interests that would reach beyond the individual and local levels," she reflected. "The experience in the program was particularly impactful in helping to solidify my focus on studying trauma and recovery in culturally diverse communities."
Culturally-specific coping and the treatment of anxiety, depression, grief, and trauma are Dr. Conner's primary areas of focus. "I am intrigued by the intersection of illness and wellness," she shared. "My passion is two-fold: to explore the onset and causes of mood disorders, grief and trauma, and understand the diverse culturally-specific ways that people cope with life challenges or psychological dis-ease." When asked about her research surrounding health disparities that disproportionately impact black, indigenous, and people of color, she said, "growing up at the intersection of poverty and privilege in what was one of the most segregated cities in America, my interest in health disparities is longstanding."
Dr. Conner's primary theoretical orientation is psychodynamic. In psychodynamic therapy, she "explore[s] the full range of a patient's emotions, psychological defenses and personality development." She is particularly interested in "the impact of significant early childhood core experiences, past and current relationships with primary caregivers, interpersonal relationships with others, psychological defenses, recurrent themes and patterns in life and relationships in relation to personality development." Dr. Connor doesn't limit herself to psychodynamic therapy. She also "integrate[s] evidence-based skills training (cognitive-behavioral therapy, dialectical behavioral therapy), mindfulness-based stress reduction, relational-cultural theory, motivational interviewing, family systems, and the Gottman method" into her work.
As an accomplished forensic psychologist, Dr. Conner shared that her "interest in forensic psychology is long lasting and began early in life, growing up in Chicago, the location of the first juvenile court." She has served as an expert witness in over 400 criminal, civil, and family court cases in both New York and California. "Collectively, my practice, knowledge and experiences inform my clinical work and academic teaching in dynamic ways," she said. Dr. Conner has also "conceptualized and taught forensic psychology courses that focus on the differences and similarities in psychology and the law," using actual cases.
As a licensed psychologist in three states and Washington, DC, Dr. Conner shared her advice for Wright Institute students who are interested in getting licensed in multiple states:
"First, it is important for students to prepare for the Examination for Professional Practice in Psychology (EPPP), which is a licensing examination developed by the Association of State and Provincial Psychology Boards. In order to sit for the exam, you must first apply for licensure through the licensing board in the state, province or territory you would like to practice. You are typically only licensed in the state where you reside and practice, and/or where your patients reside.
Once licensed, students may want to consider exploring the Psychology Interjurisdictional Compact (PSYPACT), which is an interstate agreement that allows psychologists to practice telepsychology or offer temporary, in-person services across participating state boundaries without having to get licensed in other states. PSYPACT was approved by the Association of State and Provincial Psychology Boards and there are currently 14 states that are a part of the agreement."
Dr. Conner trained in improv at Second City in Chicago, which is considered to be the world's premier school of improv. "I took [improv] classes in high school and loved it so much," she reflected. "It frightened me and pushed me to the edge of my defenses, opening me up to a vibrant world of creativity." Thinking back on her training at Second City, she reflected that it "surely helped me in all of my work, showing up authentically, candidly and learning the power of my voice." Dr. Conner added, "In addition to their traditional conservatory, improv, stand-up, storytelling, and public speaking classes, Second City offers a Wellness Program with Improv for Anxiety and Autism, which I find compelling as a clinician." She also considers herself "a performer at heart" and enjoys creative arts, dance, theater, and yoga.
"Yoga therapy is a form of treatment to practice meditation, breath work and asanas or poses with the goals of improving mental and physical health in a holistic way," Dr. Conner shared. She is a certified yoga instructor who incorporates yoga and mindfulness practices into her work. "The conceptualization of yoga as medicine is well established in literature and scientific research emphasizes its efficacy," she said, and "practitioners of yoga can help patients improve health outcomes and health conditions." Dr. Conner also explained, "Yoga benefits physical and mental health via interoceptive awareness, somatic regulation and a 'quieting effect' of the hypothalamic–pituitary–adrenal axis and the sympathetic nervous system. Integrating elements of mind, body and spirit balance, yoga therapy also functions as self-care, health promotion and health maintenance.".
Dr. Conner shared that she "first learned about the Wright Institute in 2018 from colleagues and coworkers at the Life@ Wellness Center at Facebook," who were Wright Institute alumni. She was impressed by their clinical acumen and began researching the Wright Institute and "learned of its well-regarded standing in the field and focus in educating clinicians-to-society, which is a good fit for [her] social justice-oriented clinical theories and practice." In conclusion, Dr. Conner shared that she is "grateful to be a member of the WI community."


Click here to learn more about the Wright Institute's Master of Counseling Psychology (MA) program.
Click here to learn more about the Wright Institute's Doctor of Clinical Psychology (PsyD) program.