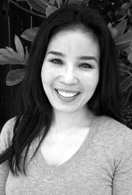 Dr. Anatasia Kim to Present at Diversity Leadership Conference
Dr. Anatasia Kim and her colleague Dr. Rachel Casas (Assistant Professor, California Lutheran University) will provide a paper presentation at the Diversity IN Leadership Conference on Friday, October 25 in Long Beach, CA. Their talk, entitled "Beyond Double Jeopardy: Leadership Pipeline for Women of Color in Academia," will address the neglected experiences of women in academia, and the need for opportunities that promote mentorship and leadership.
This year's conference is geared to make diversity an integral part of the 'big picture' in leadership and the main function of organizational growth by encouraging people to:
Embrace how their cultural dynamics contribute to a stronger organization
Teach practical methods to move through diversifying, and into inclusion, in order to effect change
Impact the current lack of diversity in organizational leadership
Empower future leaders through education
Dr. Kim and Dr. Casas will also offer a continuing education workshop on Saturday, October 26 at the Los Angeles Psychological Association in Encino, CA. The title of their workshop is "Courageous Conversations: Intimate Engagement about Race, Ethnicity, and Culture."