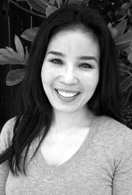 Dr. Kim awarded APAGS 2015 Guardian of Psychology
GUARDIAN OF PSYCHOLOGY
This award goes to a graduate program and/or individual (SPTA member, faculty or staff member) who communicates the importance of student advocacy in psychology. The person or program is nominated by a current member of ACT through the APAGS grants and awards portal and will receive a framed certificate, public recognition, and invitation to blog about their passion for guarding psychology and inspiring advocacy at gradpsychblog.org. Congratulations to:
First Place: Anatasia Kim, Ph.D., a faculty member in the Clinical Psychology Psy.D. program at The Wright Institute in Berkeley, CA. According to her nominator, Eric Samuels, SAC of Northern California, Dr. Kim "holds a number of roles at The Wright Institute, in the San Francisco Bay Area, and in California that make her a deserving candidate for this award. Students at The Wright Institute describe Dr. Kim as being inspirational and enthusiastic about getting students involved in advocacy." Eric shares, in part that Dr. Kim: "Infuses how important it is to be involved with legislative advocacy into her lectures. Each year, she encourages students to attend the Leadership & Advocacy Day in Sacramento for the California Psychological Association ("CPA") where attendees are taught about the legislative process and the importance of advocacy and then advocate at the statehouse for issues that are important to psychologists in California. In addition, she pushes her students to join and become involved with the California Psychological Association of Graduate Students ("CPAGS"), which, as the current CPAGS Chair, is an initiative that I very much so appreciate. Furthermore, Dr. Kim has, in the past, co-taught an elective at The Wright Institute that gave its enrolled students a more in-depth understanding about advocacy and the political process."
Please join us in congratulating Dr. Kim on her achievement!