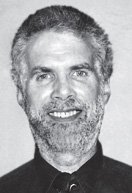 Dr. Kupers on The Intercept
From the article on The Intercept: "Why is it So Easy for States to Execute the Mentally Ill?"
For those who are already mentally ill, solitary confinement often makes prisoners' illnesses worse, said Dr. Terry Kupers, a psychiatrist and professor at Berkeley's Wright Institute. For those who aren't already ill, the punishing isolation often leads to mental deterioration.
It is precisely this cyclical nature of mental illness that can make determining "competency" so difficult, particularly in the absence of consistent and effective mental health care, which can be hard to come by in prison. The piecemeal, if not lax, standard for determining who is too ill to die (or even too ill to face questioning by police, stand trial, or to represent themselves at trial) is troubling to both mental health experts and to lawyers who regularly handle death penalty cases.
"When we do a competency exam, it's always competency to do such-and-such," said Kupers. "And there are standards that are different. For instance, there is a standard for competency to stand trial; it's spelled out legally. Then there's another issue: if an individual wants to stand trial and act as their own attorney, then we have another level of competency," he continued. "Well, the lowest standard there is is the standard to be executed -- it's just, basically, minimal."