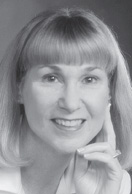 Upcoming Presentations by Dr. Hanna Levenson
Dr. Hanna Levenson will present her work at national and international events in the coming months including the 11th International Interdisciplinary Conference on Clinical Supervision held at Adelphi University in New York, June 10-12, 2015. Her presentation will be on "Three Eminent Supervisors and Their Approaches" which is part of the APA Psychotherapy Supervisors DVD Series which she has been developing. Dr. Levenson will also be a discussant at the Society for Psychotherapy Research convention held in Philadelphia June 24-27, 2015. Four researchers have completed empirical investigations into Dr. Levenson's Time-Limited Dynamic Psychotherapy (TLDP) DVD, and invited her to participate in their symposium. The topic is entitled "What Makes a Therapy Experience Corrective? A Multi-Method Analysis of a Brief Dynamic Therapy Case."
In addition, this August she will present a two-day workshop on TLDP in Durban, South Africa hosted by the Centre for Applied Psychology at the University of Kwazulu-Natal.
Also in August, Dr. Levenson will chair a symposium at the annual convention of the American Psychological Association in Toronto, Canada. This program will feature expert supervisors in relational psychodynamic, developmental, and systems approaches to supervision will show video excerpts of their approaches, and address how they handle common supervisory dilemmas.