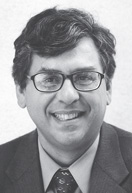 Wright Institute Dean Gilbert Newman Appointed to APA Commission on Accreditation
Wright Institute Dean Gilbert Newman, Ph.D., has been appointed to the American Psychological Association Commission on Accreditation for a three-year term.
The APA Commission is recognized by the secretary of the U.S. Department of Education and the Council for Higher Education Accreditation, as the national accrediting authority for professional education and training in psychology. The 32-member Commission evaluates doctoral, internship, and postdoctoral residency programs in professional psychology.
Dean Newman is holding the seat designated as the joint Board of Educational Affairs and the National Council of Schools and Programs of Professional Psychology.