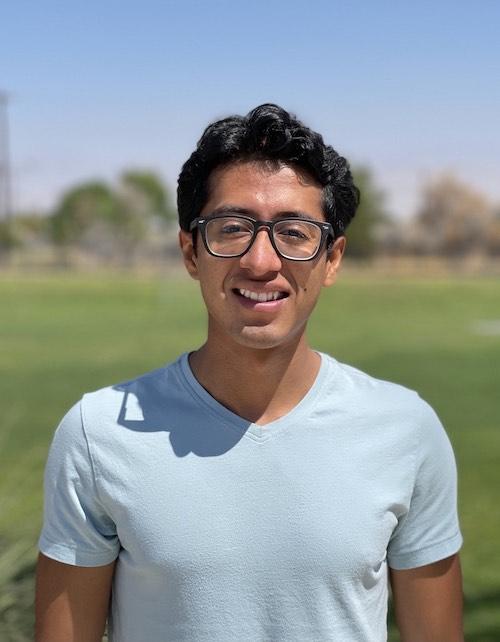 Student Spotlight: Uriel Leal Flores
Uriel Leal Flores, a first year student in the Wright Institute's Counseling Psychology Program, was born in Mexico City, where he lived with his family for the first six years of his life. They immigrated to Fresno, California just before he started first grade, which he described as "a perfect time to learn the language." After four years, Uriel's family decided that Fresno was too cold and moved to the desert in the Coachella Valley, where they still live today. Growing up in the Coachella Valley, where there was a large Latinx community, was a great experience for Uriel and his sister. "I was able to speak the language I love and relate to people with the same background," Uriel reflected.
Thinking back on his upbringing, Uriel remembers being surrounded by friends and family. "My folks always lived in apartments until I was in high school," Uriel recalled, "so there were always a lot of friends in the neighborhood." Growing up in this social community had a huge impact on Uriel. "I really enjoyed having people close by and having a lot of friends growing up and I think that carries with me now," he shared. Uriel has found that he seeks out that sense of belonging now as an adult as well.
After high school, Uriel enrolled in College of the Desert, a local community college, where he studied Kinesiology and Social and Behavioral Sciences. "I wasn't very academically inclined in high school," he reflected, but in college he began to pay more attention to his education. According to Uriel, this shift in his priorities was partially as a coping mechanism. "Around this time, my long-time childhood friendships dissolved and my parents began having marital problems," he shared. "School was something I could control, so I focused on that." He described community college as a "good first step" after high school that helped him determine his career path.
In 2019, Uriel transferred to California State University at San Bernardino, which he described as "very small and intimate." He had hoped to transfer to a larger campus, but retrospectively realized that the smaller campus was likely beneficial to him. "I don't think I would have made the same connections with professors at the main campus," he reflected. Unfortunately, due to the COVID-19 pandemic, Uriel's second year of classes at Cal State San Bernardino were all remote. As someone who craves community, the lack of human connection was a challenge for him. Fortunately, he was able to find the bright side of this negative situation. "It kind of slowed me down," he shared, "but more importantly, I was fortunate enough to have met my best friend during this time."
Uriel began his higher education journey with the plan of working with athletes. After earning his associate's degree in Kinesiology, he wasn't feeling inspired. He took a break from his education and worked a variety of jobs, but didn't find fulfillment in any of them. "A friend of mine encouraged me to think about going back to school," he recalled. He debated choosing nutrition, philosophy, or psychology, but landed on psychology. Uriel had a "desire to do something meaningful" with his life. "I felt that my strengths were more congruent with the field and that it would lead to having fewer regrets on my deathbed," he reflected. As a result, he changed his focus and graduated with a BA in Psychology in 2021. According to Uriel, the biggest skill he took away from his undergraduate studies was the "ability to relate to people and be more confident in asking existential questions to others."
Through a friend of a friend, Uriel learned about the Wright Institute's Counseling Psychology Program and decided to apply. Once again, he's finding joy in studying at a small institution where he can build personal connections with his peers and professors. "I can relate to the professors in a way that I don't think I would be able to in a larger institution," he shared, "and they have been very generous to help answer my questions and help me find what I'm looking for in the program and outside the program." Overall, he described his impression of the Counseling Program as "very inclusive."
Uriel's biggest challenge thus far has been adjusting to life in the Bay Area without his friends and his nuclear family. Thankfully, he's been able to quickly form bonds with his cohort at the Wright Institute as they have arranged several hangouts outside of the classroom. "Our cohort bond is developing as time passes and we hope to connect even more outside of classes in the future," he shared. When asked what he brings to the group, Uriel laughed and confessed that he shares a lot of candy.
This fall, Uriel established a new Spirituality Affinity Group for Counseling Program students, which he described as "a space for students who identify as spiritual to come together, connect, and share what it is like to be human and spiritual." For Uriel, this group is about finding community with his peers. "Spirituality is very important to me," he reflected. "When people ask what lights me up, I often share that spirituality lights me up even more than psychology."
The Spirituality Affinity Group is very inclusive and welcomes all students who consider themselves spiritual or religious, or anyone who's interested in listening or participating. "Spirituality has a different definition for every individual, so I'd like for us to learn from each other and share what helps us tap into that," he reflected. Uriel's goal for the group is to "create a space for people who resonate with the spiritual side of living and provide a space to talk about this beautiful topic." Getting the group started has been a little slow so far, but Uriel is hopeful that it will grow over the course of the year.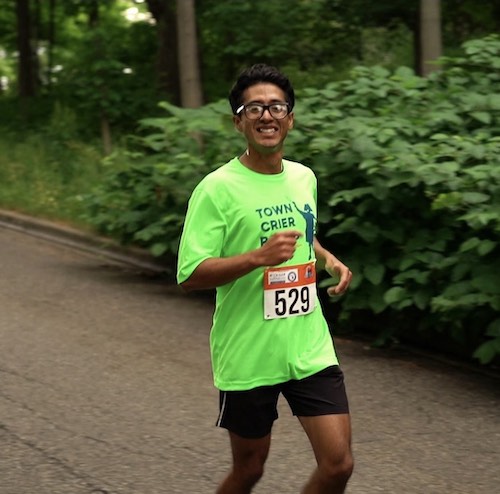 In his free time, Uriel enjoys reading books on spirituality, people watching, and participating in an array of athletic activities. He grew up watching soccer, which was very popular among the children in his neighborhood. Currently, he practices his soccer juggling skills. Uriel became interested in trail running while living in the desert of the Coachella Valley and enjoys playing tennis as well. As he has explored the local food scene, two spots he wants to recommend are Tacos el Ultimo Baile in Oakland which has excellent tacos al pastor and Zocalo Coffeehouse in San Leandro which has a Mexican mocha that Uriel thinks is "out of this world." Beyond all of these interests, Uriel shared that his primary goal in his free time is to make connections in his new community.
After he graduates from the Wright Institute, Uriel plans to become a Marriage and Family Therapist and work in private practice. "I want to work with couples and the Latinx community," he shared. Uriel also wants to focus on working with young adults and adolescents in his private practice. "I think that adolescence and young adulthood are special stages of life," he reflected, "I definitely would have loved to have a therapist when I was an adolescent." Uriel is excited about what the rest of his time at the Wright Institute will bring and we wish him the best on his journey!


Click here to learn more about the Wright Institute's Master of Counseling Psychology program.
Click here to learn more about the Wright Institute's Doctor of Clinical Psychology (PsyD) program.