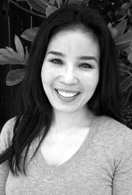 Anatasia Kim to Present on Mental Wellness at Korean Health Conference
Dr. Anatasia Kim will give a presentation on "Mental Wellness for Korean American Families" at the 4th Annual Korean Health Conference in Oakland this Saturday, October 4, 2014. This is the first time they have invited a psychologist and the first time they are addressing a mental health topic.
Two Wright Institute students, Lamson Bui and Christina Louie, will also volunteer at the event, providing health screenings.
The conference will be held from 8:30 am to 2:00 pm. at the Samuel Merritt University Health Education Center, 400 Hawthorne Avenue, Oakland, CA 94609. Registration is free, but space is limited. Please call (510) 206-8529 to pre-register.