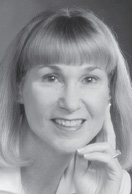 Hanna Levenson, Ph.D.
Half-Time Institute Faculty
hlevenson@wi.edu
B.A. Psychology, Vassar College, 1967
M.A. Psychology, Claremont University, 1969
Ph.D. Psychology, Claremont University, 1972
Dr. Levenson's professional career reflects a 30-year dialectic between intrapsychic and relational perspectives, insight and experiential learning, and clinical practice and scientific inquiry. Originally trained in personality theory and social psychology at Claremont University, she became a tenured Associate Professor at Texas A&M University, where she received commendations for her teaching ability. Realizing her love of psychology extended beyond the classroom, Dr. Levenson "retreaded" into clinical psychology, obtaining post-graduate training at the University of Miami, Coral Gables, then interning at Langley Porter Institute (UCSF Medical School) in 1976.
For 20 years, Dr. Levenson was Director of the Brief Therapy Program at the SFVA Medical Center, also serving as Director of Clinical Training for six of those years. Her accomplishments there were recognized with an award from the National Organization of VA Psychologists. Concurrently, she reached the rank of Clinical Professor in the Department of Psychiatry, UCSF School of Medicine.
For the past 17 years, Dr. Levenson has taught brief therapy at California Pacific Medical Center, where she has received the Outstanding Teacher of the Year award three times. She has recently founded an institute where mental health practitioners can receive in-depth training in integrative, focused therapy. Dr. Levenson also maintains a private practice in Oakland and San Francisco, where she sees couples and individuals.
Dr. Levenson is the author of over 75 articles and two books. She recently made a professional video for APA illustrating time-limited dynamic psychotherapy (2008) and is presently working on another training DVD and accompanying book.