Alumni Spotlight: Hazel Zetino, Class of 2016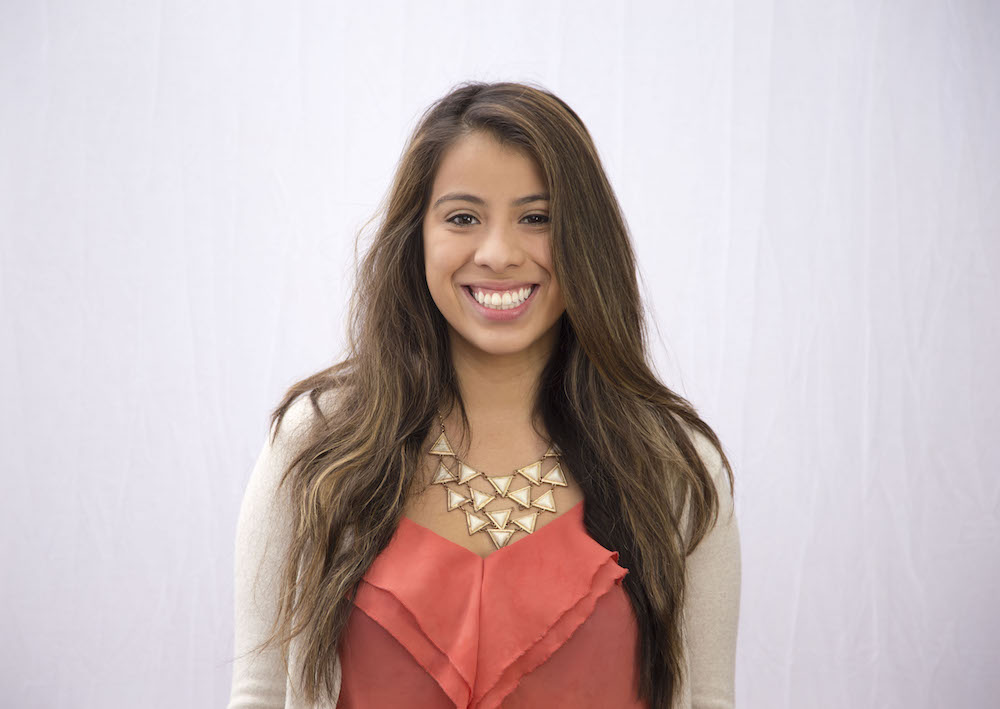 Hazel Zetino, LMFT, graduated from the Wright Institute Counseling Psychology Program in 2016. She spoke with the Wright Institute's Dalton Green about her career since graduating, the non-profit she founded recently, and how being a student mentor set her up for future leadership roles.
Dalton Green (DG): Where have you been working since you graduated in 2016?
Hazel Zetino (HZ): I graduated from the Program on October 2, 2016, and started working at Lincoln Families in West Oakland the next day. I got a position as a bilingual family therapy clinician in Lincoln's Multidimensional Family Therapy (MDFT) program, providing short-term therapy to youth who are on probation. In August of 2018, I became the MDFT program manager. I earned my MFT licensure in March of 2020, and established my private practice late last year. I also founded a non-profit, Generation in Action, two years ago, and have been working to get it off the ground.
DG: How did you become interested in psychology?
HZ: In undergrad at Holy Names University in Oakland, I was initially supposed to become some sort of medical doctor - maybe a pediatrician or a physical therapist. The problem was, I was really bad in my science classes, which is an issue if you need to go to medical school after undergrad. When a counselor told me to consider changing my major, I had to sit with that decision for a while and consider what else I might want to do.
Ever since I was very young, I'd always liked talking to people about their lives, their passions, and their experiences. I changed to psychology, thinking it might be a good fit, and from the first class I took, I loved it. The time would fly by when I was in class, and by my senior year I decided to go straight to grad school to pursue a Master's Degree in Psychology.
DG: What brought you to the Wright Institute?
HZ: I'd heard good things from colleagues about the Wright Institute before applying, but visiting made the biggest difference for me. I remember the day I took a tour, and the feeling of being so intrigued and excited by the physical setting of the building and the classrooms. I had just come from Holy Names University, which has a very small student body, and it was very important to me that the grad school I went to also felt intimate. There's a feeling of family in the Wright Institute, where you can easily access your professors if you want to. I really loved that.
DG: How did your practicum experience develop your interest in the field?
HZ: I completed my practicum at Union City Youth and Family Services, where I gained some valuable exposure with high school students in a traditional school setting. I also served as the assigned clinician at the Decoto School for Independent Study, which enabled me to do a little bit of everything. I got to run parent support groups for Spanish-speaking parents, facilitate group therapy for middle schoolers, and gain my first experience working with at-risk high school students.
DG: You helped pilot the student mentoring program during your time in the Counseling Program. How did that come about?
HZ: As a Latina and a second-generation college student, I had to ask what seemed like millions of questions to navigate the world of higher education. When I would talk to other students in my cohort, I found out how hard it was for almost everyone to navigate - especially those who were in the middle of career shifts. I became passionate about wanting to help be a part a potential mentoring program, so that future cohorts might have an easier path through grad school. The Wright Institute was interested, and the mentoring program started in my second year.
I love being a part of any startup - it really excites me. And while I initially wanted a mentoring program to help me and my cohort-mates, the experience of serving as a mentor gave me my first leadership experience in this field, and helped me actually see that I could be a leader. The clinical skills and training I got while at the Wright Institute have enabled me to do the work, but the leadership skills I picked up allowed me to become a leader in management. More importantly, it taught me how to be an empathetic manager, where I focus on my co-workers as people instead of seeing them only in terms of productivity.
DG: You work with several different populations. How do you find the populations that connect most with you?
HZ: It's a balance I've found through practice. I like to work with several different groups of clients, but I'd say I'm most drawn to working with youth and adolescents. I chose to work with high school students and their families at my practicum at Union City Youth and Family Services. From that point, I've been particularly drawn to working with adolescents, especially those who have been in the juvenile justice system. Each career experience I've had has increased my appreciation and desire to work with that group in particular.
Working with the homeless population is also especially rewarding because of my own life experiences. I was homeless for a time with my mom, who was a single mom at a young age. That time in my life gives me a love for others who may be going through the same thing.
DG: You're in the early stages of running your private practice. What will its focus be?
HZ: I've named my practice "Harmonize Soul," because I want it to be based in spirituality. I am a Christian, and I want to be able to work with everybody, regardless of their faith. I know the idea of a Christian therapist carries a certain stigma, and can be off-putting to some. I think spirituality is an idea that anyone can access, and I look forward to doing that work with my clients.
The model I'm using is short-term, so I plan to see each client for only about six to eight months each. I still have a full-time job, so I'm only taking on two clients at a time right now. At some point, I'll look to expand, but I'd like to keep it small for the time being. I don't think I'll ever be a full-time private practice clinician, since I'll always want to do non-profit work.
DG: What work is your non-profit doing?
HZ: Generation in Action is intended to primarily help those experiencing homelessness. Before the pandemic, we would set up tables and chairs in homeless communities, and sit and eat with the people there. I want to create an environment where we actually get to know the people we're helping.
We're still doing events throughout the time of COVID, but we've moved to a curbside setup. We've stopped setting up tables and serving food as a safety precaution, but we're still giving out clothes, sanitary products and care packages in a safe way.
DG: How do you manage so many different projects at once?
HZ: I'm the type of person who can't do just one thing at a time. Even if it's something I love, I'll start to get bored if I'm singularly focused on one thing. Working a full-time job while establishing a private practice, trying to expand a non-profit, and taking different trainings can be a lot, but I've always liked doing a little bit of everything. Refueling through my spirituality is what keeps me sane through it all. Before I take on anything, I am always ensuring it relates to my passion.
DG: What other career goals do you have?
HZ: I'd love to teach at some point. If I got the chance, I would definitely want to teach Family Therapy I, because that's the class that ignited my interest in becoming a family therapist. I'll never forget it - our instructor led us in a role playing exercise, to try to help us get a sense of the nature of family therapy. I felt like I slipped into that environment so naturally, and I would love to recreate that feeling for students of my own someday. Furthermore, I would love to teach a class on engaging at-risk youth as it has truly been my specialty and a skill I have enhanced.


Click here to learn more about the Wright Institute's Doctor of Clinical Psychology (PsyD) program.
Click here to learn more about the Wright Institute's Master of Counseling Psychology (MA) program.