Student Spotlight: Anahat Singh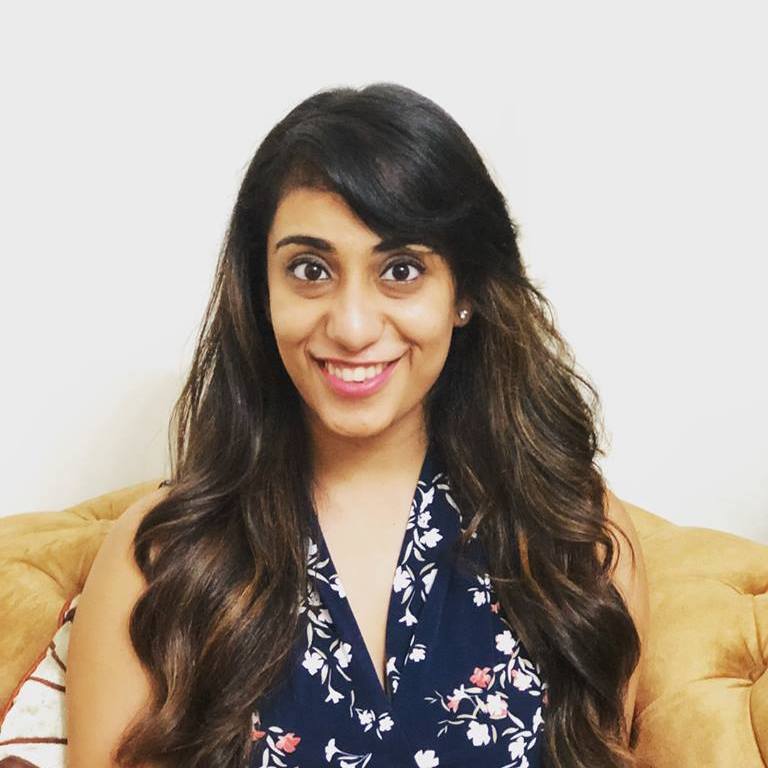 Wright Institute Clinical Psychology Program student Anahat Singh recently presented at the American Psychosocial Oncology Society (APOS) conference, winning an award for her poster. Singh's poster, "Survivorship Wellness Group Program: Increasing Gastrointestinal Cancer Survivor Participation and Engagement through Automatic Referrals." was co-authored with Alison Chang, Mikela Barulich, Dianne Shumay, PhD, Margaret Chesney, PhD, and Jamie Cohen, PsyD.
Singh, who is in her fourth year in the program, is writing her dissertation on the experience of depression in survivors of gastrointestinal (GI) cancer. "I'm looking to see if psychological flexibility and values-based living are perhaps protective factors against depression," she says. "If so, then how can we use them as preventative modes of therapy, rather than waiting until somebody is already experiencing depression?"
As part of her supplemental practicum at UCSF's Helen Diller Family Comprehensive Cancer Center, Singh is co-facilitating a survivorship wellness group program. The poster she presented at the APOS conference focused on how to increase participation and engagement in the wellness program among GI cancer survivors. The Psycho-Oncology team at UCSF began with an automatic referral system, in which anyone who was placed into the survivorship institute was also automatically referred to the wellness program. They found that the automatic referral program was a "feasible and efficient way of targeting GI cancer survivors and addressing their needs," as defined by Singh.
Born and raised in India, Singh graduated from Jesus & Mary College in New Delhi with a degree in psychology. She then moved to the U.K., earning a Master's Degree in rehabilitation psychology from the University of Nottingham. Singh enrolled in the Wright Institute Clinical Psychology Program in 2017, where she has been able to take classes that have expanded her interest and knowledge in health psychology.
From her first internship in a hospital - a 2014 stint at King Edward Memorial Hospital in Mumbai - Singh has felt comfortable working in a medical setting. "My father is a neurosurgeon, so since I was young I'd been going to the hospital with him and witnessing patient care, at times attending surgeries with him," she says. "The other doctors at his hospitals are like aunts and uncles to me. Those experiences gave me a positive association with working in a hospital." Even though her future is not as a surgeon or a physician, Singh sees the hospital as a special place to work.
The poster and dissertation are not Singh's first foray into the world of psycho oncology. "When I was 19 years old, living in India, I interned with an organization, CanKids, that took care of children with palliative stage cancer," she recalls. "That left a very strong imprint on me."
When she started her supplemental practicum at UCSF, Singh wanted to learn more about the cancer survivorship population. "UCSF told me about this project called LOGIC (Lifestyle and Outcomes after Gastro-Intestinal Cancer), a multi-year study lead by Erin Van Blarigan, ScD," says Singh. LOGIC looks at multiple aspects of GI cancer survivors' physical, emotional and spiritual wellness, while gathering information about risk factors for cancer recurrence.
In the fall, Singh will begin an internship with WellSpan Philhaven Behavioral Health Clinic in York, Pennsylvania. Not only will it be another change in location, it will also be a shift in her schedule. "It will be the first time I'll be working with clients five days a week," she says. "Even though I'm in two practicums right now, my clinical training has still been concurrent with schoolwork." While the WellSpan Philhaven internship won't be exclusively focused on psycho oncology, Singh believes that she will be able to continue working with cancer patients in some fashion.
Psychology is not the only field that Singh approaches thoughtfully and passionately. While she was in college, and while pursuing her Master's degree, she danced semi-professionally. "I was training professionally in jazz dance, with elements of ballet and modern dance mixed in," shares Singh. For her Master's thesis, "Perceived Benefits of Dance on Overcoming Emotional Distress," she explored how dance can help individuals overcome stress and trauma.
Singh may be able to incorporate her interest in dance into some of her future work. "Expressive arts-related psychology and movement therapy is still a growing field," she says. "I've been curious for some time about how I can use expressive arts therapy in clinical practice."
At the Wright Institute, Singh has also been able to augment her areas of interest with elective classes. "I am grateful that the Wright Institute offers an extensive range of electives for clinicians to develop their interest areas and skills," she says. "Even my supervisors, who have been in the field for so long, find it surprising that there are such extensive courses that I can take at the school." Singh mentions that courses in neuropsychological rehabilitation and psychopharmacology have been particularly interesting.
Outside of her practicum at UCSF, Singh is also serving as a clinic mentor at the Wright Institute Cognitive Behavioral Therapy (CBT) Clinic "Working with different mentees in that program and being able to guide them is a unique opportunity," says Singh. "I'm grateful that I get these opportunities to develop as a clinician while still in school, instead of having to wait until after I get my doctorate."


Click here to learn more about the Wright Institute's Doctor of Clinical Psychology (PsyD) program.
Click here to learn more about the Wright Institute's Master of Counseling Psychology program.