Speaking the Unspoken: Dr. Stephanie Chen on the Modern Supervisory Relationship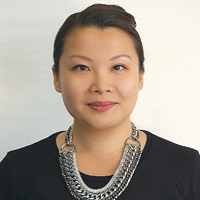 On February 2, The Psychotherapy Institute will host the 2019 Supervisors' Symposium, featuring a keynote presentation from Wright Institute full-time faculty member Stephanie Chen, PhD.
For over 40 years, the Psychotherapy Institute (TPI) has provided continuing education and advanced training to psychotherapists, as well as as affordable psychotherapy to Bay Area residents. TPI's Supervision Study Program helps clinicians develop their skills, theoretical grounding, and personal authority as culturally sensitive relational, psychodynamic supervisors.
The theme of this year's symposium is "Speaking the Unspoken: Creating a Supervisory Field for Exploration, Uncertainty and Necessary Risk." One of the key goals of the symposium is to empower supervisors to broach potentially difficult topics with their supervisees, including conversations about diverse identities and how they may impact the therapeutic relationship in addition to the supervisory dyad. Another goal of the symposium is to help supervisors articulate the key principles that guide them in their work.
With this framework in mind, Dr. Chen makes an ideal candidate to deliver the keynote address at the symposium. Her professional interests include ethnic/cultural identity formation and the integration of relational psychodynamic theories with a multicultural, social justice lens.
"I'm taking this opportunity and this platform to share a lot of the different personal and professional thinking, research, and reading that I've been conducting to integrate psychoanalytic theories and multicultural issues," Dr. Chen explains. The intersection of these two fields has been both a personal and professional journey for Dr. Chen, who will be supplementing her address with examples from her career as a clinician, supervisor, and professor.
While she is working hard to integrate the two frameworks, Dr. Chen will be able to provide some clarity while speaking from both academic research and personal experience. "The key for supervisors is about how psychoanalytic theories and multicultural issues can coexist," Dr. Chen says of her focus. "It's not about prioritizing one at the expense of the other."
Dr. Chen has provided supervision to several budding therapists over the years and knows how vital supervision is to the formation of one's identity as a therapist. "I believe supervision is truly the best way to learn as a beginning therapist, which is why I feel drawn to the supervisor position," she says. Dr. Chen also recognizes that supervisors must hold their supervisees to high standards. "There is a duty for us supervisors to be the gatekeepers of the profession to ensure clients are getting the best care possible," she says.
Much has been written about the therapist-client relationship, and about the supervisory relationship. However, writings about the supervisory relationship have been fairly limited, according to Dr. Chen. "Most writings of the supervisory relationship have come from the context of a white supervisor discussing their white supervisee. We're only now starting to see writings about relationships between supervisors and supervisees of color."
Dr. Chen details two popular models that inform the supervisory relationship, which she refers to as the "teaching" model and the "treating" model. The teaching model is governed by the idea that there are some directive and concrete ideas that every supervisee should know as they enter the field. The treating model holds that supervisors must instead "treat" their supervisees so that they can find and develop their own clinical voices.
"Nowadays, most supervisors believe that you have to do both," Dr. Chen says. "That traditional binary is not as common anymore." No matter the approach, the goal for supervisors is always to help their supervisees become effective therapists.
A significant part of being an effective therapist is knowing oneself. "You have to know what your skills, strengths, and weaknesses are, as well as what buttons your clients are going to be pushing for you," Dr. Chen explains. "Clients will provoke us in ways we can't anticipate." Every therapist has her own coping mechanisms, and showing supervisees how to manage them while in the room with a client is at the heart of the supervisory relationship.
Following her keynote address, Dr. Chen will be joined by two discussants, one of whom is Wright Institute Core Faculty member Taquelia Washington, LCSW. "It's always been a pleasure to collaborate with my esteemed colleague, Taquelia, and it will be exciting to have her on the panel at this event," says Dr. Chen. Professor Washington is a licensed clinical social worker and holds a pupil personal services credential. She has extensive experience working in community mental health, specializing in providing services in the school systems.
Dr. Chen will also be joined by Cressida Forester, PsyD, with whom Dr. Chen has had a professional relationship since 2005. "Cressida is one of my former supervisors, and it's amazing to have her on the panel as well," says Dr. Chen. "She's the one who really taught me what excellent psychoanalytic supervision could look like and aspire to."
While she has received some excellent supervision from Dr. Forester and many others, Dr. Chen has carved her own path. "Supervisees can't be mini versions of their supervisors. They have to be themselves." With her keynote at TPI's Supervisor's Symposium, Dr. Chen will express herself to her colleagues in a way that is equal parts personal, professional, and transformative.
The 2019 TPI Supervisors' Symposium will take place from 9:00 a.m. to 4:00 p.m. at Nile Hall, Preservation Park, 668 13th St., Oakland, CA. Registration is $165 for TPI members, $95 for TPI Supervisors, $185 for nonmembers, and $135 for pre-licensed students and interns. Register at https://www.tpi-berkeley.org/continuing-education/supervision-symposium-....
Learn more about the Wright Institute's Doctor of Clinical Psychology (Psy.D.) program.
Learn more about the Wright Institute's Master of Counseling Psychology program.