Clinical Services Director Deanna van Ligten Reflects on One Year of the Pandemic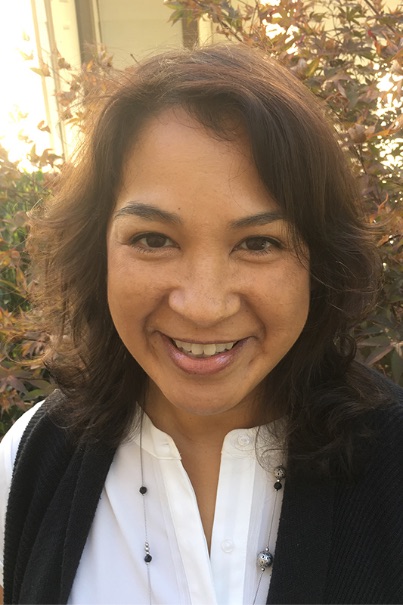 In March of 2020, the Wright Institute Clinic was faced with the decision to close its doors and move its services online. Deanna van Ligten, PsyD, the Wright Institute's Director of Clinical Services, recalls conversations she had early in that month, when so much seemed uncertain. "I remember asking myself, 'do we just have to cancel all of our services this week?'" says van Ligten of the week of March 9, 2020.
Now more than one year into the pandemic, van Ligten and the rest of the clinic staff have had a chance to reflect on the decisions to move all services online before the clinic was fully prepared to do so. On March 8, van Ligten sent an email to each student clinician, asking them all to cancel their sessions for the next week. "That's not an easy thing to ask, since our students are in deep work with their clients, and need those valuable face-to-face hours," she says. There are roughly 140 students working at the clinic each year.
A week later, on March 16, Alameda County introduced a three-week stay-at-home order. "Making the decision to cancel before we were absolutely required to actually alleviated a lot of the anxiety that people were feeling," says van Ligten. As March continued, it became clear that in-person sessions would not be resumed for many weeks or months to come.
"I'm lucky to have the best team in the world. Everybody adjusted so quickly, and came together to figure out the best way forward," says van Ligten of the clinic's rapid switch to a telehealth model. The switch left the clinic's support staff and clinicians with a lot of work. "Not only did we have to make sure that each of our clinicians would be familiar with our telehealth platform, we also had to come up with new policies for its use right away," she recalls.
Switching all the clinic's operations online, including documentation, was not without its challenges. Through the first year, the program that continued to be the most exacting was the Wright Institute Assessment Services Program. Giving psychological assessments virtually is especially difficult, since clinicians need to be able to rely on a client's nonverbal cues to clarify diagnoses and inform potential treatments. "It was the program I was most worried about, but we found a way to get it up and running virtually," says van Ligten.
Despite the challenges, which also included a change in telehealth platform, the past year has been a success for the clinic. "It has turned out to be good enough," says van Ligten modestly. "It doesn't have to be perfect. We're in a pandemic, after all."
In June of 2020, three months into the pandemic, van Ligten and other Institute faculty launched the COVID-19 support line, which offered free counseling sessions or those affected most by the pandemic - healthcare providers, caregivers, parents, food services personnel, and more. The support line was staffed by clinical staff, as well as Counseling Psychology Program students completing practicum training. As many students in practicum had their clinical training sites shut down, the support line served as a way for them to achieve the hours of clinical experience necessary for licensure.
"I'm always trying to meet need with need," van Ligten says. "There was an increased need for mental health services as a result of the pandemic, and we had all these students that were looking for more work. The support line came about organically in that way." The support line also launched alongside the Wright Institute Older Adult Counseling and Psychological Services, which offers individual and group therapy for older adults.
Despite the success that the clinic has had over the past year, the staff is still looking forward to a time where in-person services can resume. "As helpful of an alternative that telehealth is, it's just not as good as being in person," says van Ligten. "I believe that psychologists have to connect with their clients in person to do their best work."
The ability to conduct in-person services will especially benefit the clinic's school-based programs. While sessions with middle school students have been able to continue virtually, the clients have often been less engaged after months of remote learning. "Many of the middle schoolers that we work with just don't want to do therapy over Zoom," notes van Ligten.
Moving forward, even as in-person sessions resume in the coming months, the clinic will still maintain flexibility with how it offers services. "We're figuring out now what our hybrid model would look like, but I think we're always going to provide a telehealth option," says van Ligten. "If telehealth helps clients that may have trouble finding us, then that's an added benefit to our community."
Not only is flexibility important for the clinic's clients and staff, it's also vital for what challenges might be on the horizon. "This experience has made us think about the next challenge, whatever it may be," says van Ligten of the past year. "We don't know what we don't know yet." Whatever the next challenge is, the Clinical Services team will be ready for it.


Click here to learn more about the Wright Institute's Master of Counseling Psychology (MA) program.
Click here to learn more about the Wright Institute's Doctor of Clinical Psychology (PsyD) program.