Wright Institute Assessment Services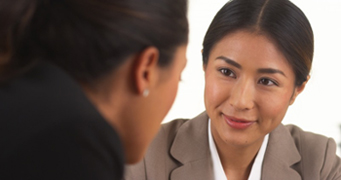 The Wright Institute Assessment Services provides low-fee, comprehensive psychological and neuropsychological testing for children, adolescents, and adults. Under the supervision of licensed clinical psychologists, our students provide psycho-diagnostic and neuropsychological assessments. Our assessments enable you to access critical services requiring a diagnosable condition, and/or to receive the correct services specific to your condition. Our student clinicians coordinate with caregivers and other providers to facilitate interventions that will improve your level of functioning and quality of life.
Types of Issues We Assess
Learning disabilities
Attention-deficit/hyperactivity disorder
School-related problems
Anxiety, panic, depression and other mood disorders
Behavioral or personality problems
Developmental or impaired cognitive functioning
Post-traumatic Stress Disorder
Trauma
Psychotic disorders
Dementia
Other medical conditions impacting cognitive functioning
Psychodiagnostic and Neuropsychological assessments are used to:
Provide a diagnosis or differentiate between diagnoses
Assess severity of problems
Evaluate an individual's level of functioning
Develop recommendations to help with neuropsychological or psychological difficulties
Clarify a diagnosis to inform treatment
Supply critical reports to therapists and psychiatrists
Fees and Insurance
Our sliding scale generally ranges from $500 to $4000 and is based on income and family size. Assessment Services does not take insurance including Medi-Cal insurance. Sessions are available throughout the week.
Contact Us
Our wait list is currently full. We are unfortunately unable to take new clients at this time. Click here to view our referral list of other providers and clinics in the community.
For general information, please call: (510)-239-2014.
Please note, we do not take walk in appointments.