The Wright Institute Recovery Clinic
The Wright Institute Recovery Clinic offers individual and group therapy for people in recovery from addiction and substance abuse. We work closely with Options Recovery Services, a non-profit day treatment center helping adults with addiction and mental health disorders to achieve sobriety. We also treat the general bay area community even if you are not affiliated with the Options Recovery program. Our clients come from wide-ranging and diverse backgrounds. We believe everyone has a right to thoughtful, respectful treatment.
We can help you address issues such as: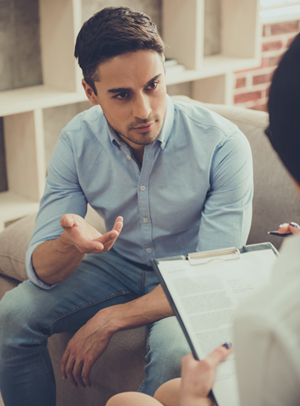 Establishing and sustaining recovery
Improving mental health and emotional problems
Healing relationships with friends and family affected by addiction
Sexual abuse, domestic violence, and other trauma
Depression/anxiety
Work/school conflicts
Life transitions and reintegrating into community life
Our Therapists
Our therapists are motivated, empathic, and attentive. Unlike other community mental health agencies with few resources and overextended therapists, our student clinicians have manageable caseloads and extensive support from a range of mental health experts to provide the care and attention you need.
Our Services
Individual therapy
Group therapy
Treatment planning
Information and referrals
After-treatment follow-up care
Fees and Insurance
The Wright Institute Recovery Clinic offers services on a sliding scale. Fees are based on income and family size and range from $20 - $70 per session. We also take Alameda County Medi-Cal with pre-approval through Alameda County Central Services. If you want to use your insurance, you should contact Alameda County ACCESS first to receive approval. You may reach them at (800) 491-9099.
Contact Us
For more information on how to begin, please call: (510) 841-1262 Someone will contact you about scheduling an initial appointment. Please note, we do not take walk in appointments.