The Wright Institute Recovery Clinic
The Wright Institute Recovery Clinic offers individual therapy to people currently struggling with substance use issues and to those looking for support for their recovery. We are an outpatient community mental health clinic, providing low-fee psychotherapy to adults since 2002. We believe everyone has the right to thoughtful, respectful treatment.
We can help you address issues such as: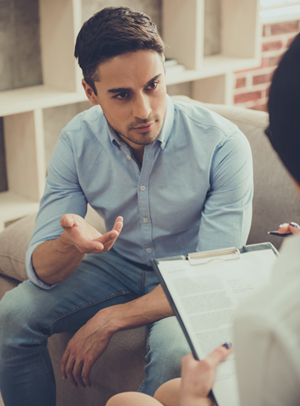 Depression/anxiety
Sexual abuse, domestic violence, and other trauma
Mental health and emotional problems
Relationships with friends and family
Work/school difficulties
Daily stresses
Life transitions and reintegrating into community life
Establishing and staining recovery
Stopping or moderating substance use
Our Services
Individual therapy
Treatment planning
Information and referrals
After-treatment follow-up care
We do not provide Substance Use Treatment, but we partner with Options Recovery Services and can facilitate referrals.
Fees and Insurance
We offer services on a sliding scale of $25 - $75 per session based on income and family size. We also take Alameda County Medi-Cal with pre-approval through Alameda County ACCESS.
Contact Us
For more information about how to begin, please leave a message at (510) 841-1262. Let us know some times when you have 30 minutes of privacy, and someone will contact you about scheduling an initial appointment. Please note that we are not able to offer walk in appointments.