The Wright Institute Clinic
For over 50 years, The Wright Institute Clinic has provided high quality, affordable, interpersonally focused psychodynamically informed psychotherapy services to the City of Berkeley and the Greater Bay Area community. We have a rich and longstanding tradition of providing psychotherapy in an atmosphere where you can explore your thoughts, feelings, experiences and the struggles and difficulties in your life.
What to Expect From Our Therapeutic Style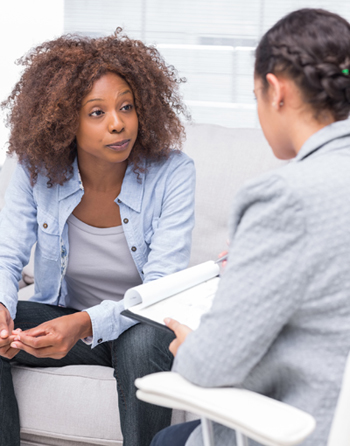 All of our student therapists are well-trained and supervised by licensed mental health practitioners, many of whom have been practicing in the Bay Area for over 30 years. While each therapist brings their own style to the therapy, they are trained first and foremost to have a deep respect for individual and cultural differences. We help our therapists develop an open-minded, warm, and nonjudgmental approach to therapy. The general style is conversational and interactive where you receive help in sorting through some of the difficulties that brought you to therapy. Our therapists are trained to recognize that one of the most important ingredients to a helpful therapy is a focus on the quality of the professional relationship between therapist and client. We believe in responsiveness and flexibility in helping each person achieve their unique goals for therapy.
Areas of Concern Our Therapists Can Help You With
The Wright Institute Clinic specializes in serving adults, older adults, couples, and older adolescents who are seeking psychotherapy to assist with emotional and interpersonal issues of all kinds. At the Wright Institute Clinic, you have the right to considerate, safe and respectful care, without discrimination as to race, ethnicity, gender, sexual orientation, age, religion, ability, national origin, or source of payment.
While we serve people experiencing a broad range of social and emotional difficulties, the Wright Institute Clinic specializes in:
Relationship and interpersonal difficulties
Work and school related situational stressors
Anxiety
Depression
Loss and bereavement
Issues related to sexuality and gender expression
Immigration and cultural adjustments
Traumatic life experiences
Self-exploration
Transitions of all sorts: going to college, marriage, divorce, career changes
How You Might Benefit From Therapy
People seek therapy for a variety of unique reasons, and choosing the right place for therapy is an important step in the healing process. Our overall aim is to help you feel better, feel more satisfied and in control of your life, experience a greater sense of intimacy in your relationships, and feel a better sense of freedom in general. Other ways you might benefit: You may
Feel relief from painful emotions or other painful symptoms
Feel understood
Have a greater sense of understanding yourself
Feel more engaged in life
Gain a greater sense of confidence
Feel more in control of stopping self-destructive behaviors
Develop more awareness of self-destructive patterns
Become more productive and creative at work
Feel a sense of closure related to grief or trauma
Fees and Insurance
The Wright Institute Clinic offers services on a sliding scale. Fees are based on income and family size and range from $25 - $75 per session. We also take Alameda County Medi-Cal with pre-approval through Alameda County Central Services. If you want to use your insurance, you should contact Alameda County ACCESS first to receive approval. You may reach them at (800) 491-9099.
Contact Us
For more information on how to begin, please call: (510) 548-9716 or (510) 239-2012. Someone will contact you about scheduling an initial appointment. Please note, we cannot accommodate walk in visitors.