Office of Diversity, Equity and Inclusion
The Wright Institute is committed to the principles of Diversity, Equity, and Inclusion (DEI). The program staffs two DEI offices to support the implementation of the Wright Institute's mission, vision, and values; to promote fair policies; to aid in the development of the strategic planning process; to support the multiculturalism of the faculty, staff, and curriculum; and to support students in meeting the profession wide competency of individual and cultural diversity.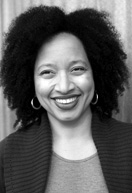 Allison Briscoe-Smith, Ph.D.
Director of Clinical Program Diversity, Equity, and Inclusion
abriscoe-smith@wi.edu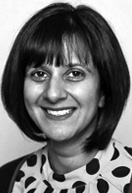 Ulash Thakore-Dunlap, M.S.
Director of Counseling Program Diversity, Equity, and Inclusion
udunlap@wi.edu