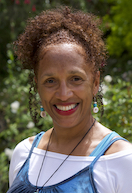 Veronique Thompson, PhD
Full-Time Institute Faculty
vlthompson@wi.edu
BA Psychology, Spelman College, 1982
MA Psychology, University of California, Berkeley, 1985
PhD Clinical Psychology, University of California, Berkeley, 1989
Dr. Thompson is a clinician with experience working with adults, groups, and adolescent status offenders, with special emphasis in family psychotherapy. She received her doctoral training at University of California, Berkeley. She completed an APA internship at Beth Israel Medical Center, New York. She completed postdoctoral training in infant assessment at Easter Seals KIDS Program in San Rafael and in family therapy at the Center for Family Counseling in Oakland.
Dr. Thompson also completed an intensive training in Narrative Therapy with Michael White at the Dulwich Center in Adelaide, Australia and studied Social Justice Therapy at the Family Centre in Lower Hut, New Zealand. Her theoretical orientation combines developmental, systems, social justice therapy, and narrative therapy perspectives.
Dr. Thompson's teaching experience began as a teaching assistant at the University of California, Berkeley, where she taught general psychology and minority mental health. She continued there as a teaching associate for the Berkeley Teacher Training Program and then as a visiting professor teaching culture, ethnicity and mental health. She is a tenured full-time faculty member at the Wright Institute, supervises students at the Center for Family Counseling in East Oakland, and maintains a limited private practice.