Fostering Heroism in Fourth and Fifth Grade Students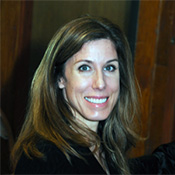 Wright Institute Clinical Psychology Program alumnus Elisabeth Heiner, Psy.D., has adapted her dissertation into an article, which was recently published in The Journal of Humanistic Psychology. The article, "Fostering Heroism in Fourth- and Fifth-Grade Students," was published online by the journal in January 2018. The print version will be available later this year.
A desire to research prosocial, heroic behavior led Dr. Heiner to formulate a study that "empirically evaluated the potential effect of a training program...designed to foster heroism in children." This grew to be her dissertation, which she completed with committee members Dr. Jerry Diller and Dr. Karen Wise.