International Autism Mapping Project
See Dr. Diamond's professional biography here.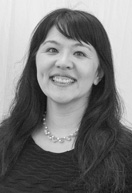 Motivated by statistics that showed that the prevalence of autism was on the rise in the US and in other countries, Emily Diamond, PsyD began asking families around the world to join her in a project to begin to understand why this might be. Dr. Diamond graduated from the Wright Institute Clinical Psychology Program in 2004, and is now a member of the Full Time Faculty in the same program.