Surfing as Therapy: Introducing Surf Circle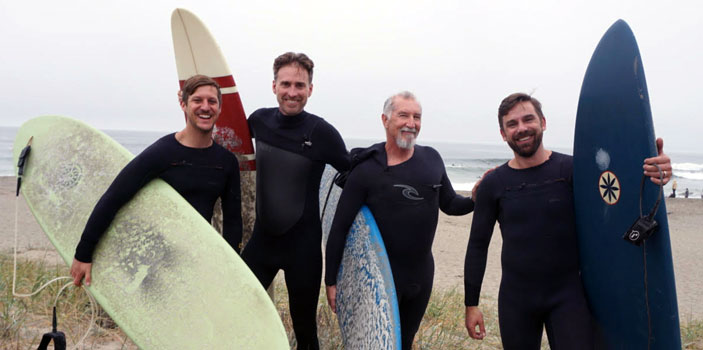 Surf therapy is a relatively recent addition to the mental health landscape. Best known for its use by the U.S. Navy, it is most often used to work with veterans suffering from Post-traumatic Stress Disorder (PTSD).
Two graduates of the Wright Institute Clinical Psychology Program, Adam Moss, PsyD (class of 2016) and Nathan Greene, PsyD, (class of 2017) have partnered with two of their mentors to launch Surf Circle. The four psychologists are blending the surf therapy model with more traditional group therapy to provide a unique experience for adolescent boys and young men in the San Francisco Bay Area.