Dr. Diamond Deepening Our Understanding of Autism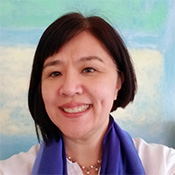 Since graduating from the Wright Institute Clinical Psychology Program in 2004, Faculty member Emily Diamond, PsyD has focused on gaining a deeper understanding of autism. In her groundbreaking International Autism Mapping Project, she found correlations between children with a confirmed diagnosis of autism and parents' proximity to toxic sites during the child's gestation.
Fueled by a desire to better understand the medical, genetic, and chromosomal issues which account for autism in the participants of her International Autism Mapping Project, Dr. Diamond and student Bridget Wieckowski are reviewing the records of over 8,000 project participants.