Dedicated LGBTQ safe space established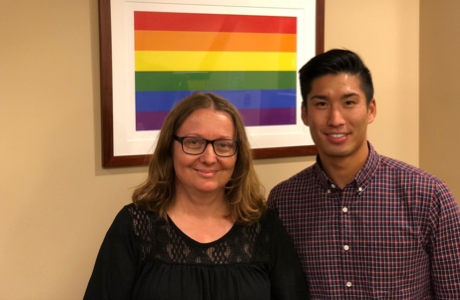 Abigail Johal, a student in the Clinical Psychology Program, started a group for LGBTQ-identified students enrolled in high school programs at Contra Costa College in the 2017-2018 academic year. Wright Institute faculty member Daniela Kantorová, PsyD has worked with students Joshua Chow and Candice Bain to establish a safe space for this student group while continuing to build on Abigail's work.
The new safe space was featured in the Contra Costa College student newspaper, The Advocate. Click here to read the article and learn more about the project.
Abigail is currently writing a dissertation on how ethnic minority parents come to accept their Lesbian, Gay, Bisexual, Transgender, or Queer (LGBTQ) children.