Students and Agencies Meet at The Wright Institute's Second Annual Practicum Fair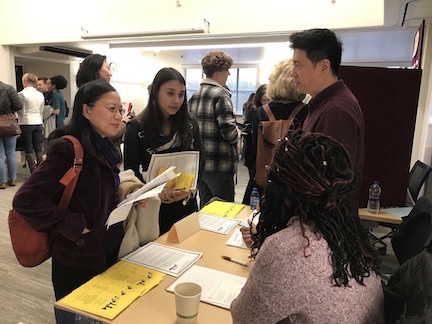 On January 14, representatives from over 40 community-based agencies came from around the Bay Area to visit the Wright Institute Counseling Psychology Program campus. The agency representatives met with over 70 Counseling Psychology students, each of whom are in the process of applying for practicum placements.
While first-year students have done plenty of research on which sites they would consider, most had not yet had opportunities to meet any representatives in person. "It's a good opportunity to see faces and get a feel for the personalities we'll be working with," said first-year student Anna Tyrer-Vasell. "A lot of agencies seem similar on paper, so you can't really get a sense of who they are without meeting the people themselves."