Wright Institute Professor Pens a Letter to the Editor to Protest "Dreadful Conditions at Alameda County's Jails"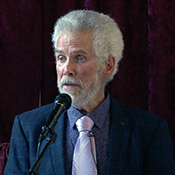 Professor Emeritus Terry Kupers, M.D. wrote a letter to the editor of The Mercury News arguing that the jails in Alameda County in Northern California are "entirely unacceptable and must be changed immediately."
Dr. Kupers is nationally recognized as an expert on the mental health impacts of solitary confinement on inmates. In 2017 he published Solitary: The Inside Story of Supermax Isolation and How We Can Abolish It. Read more about the book and Dr. Kupers's work.
"I think society needs to be very careful that what we do to people in prison makes people more likely to succeed going straight when they get out, rather than less likely," Kupers said.