The Wright Institute has a long history of addressing issues of diversity, equity, and inclusion since its inception. Its mission of "Educating Clinicians to Society" has served as an organizing focus leading to the training and mentorship of many counselors, psychologists, and therapists over its 50-year history. The work to address issues of diversity, equity, and inclusion (DEI) has changed over time to meet the needs of its students, and ultimately, society. Most recently, our students organized to request additional support and called for the allocation of resources and the creation of the current office of DEI. In collaboration with a consultant, the board, staff, faculty, and students helped to create the current office within the clinical and counseling programs. Now in its 3rd year, the counseling program DEI office seeks to focus on the following goals:
Enhance visibility and respond to our program mission to "prepare and inspire a diverse student body"
Develop shared language to support community wide inclusive language and a language of compassion and belonging
Sustain a community of belonging and provide more opportunities for community building, socializing, and connecting within affinity groups and between groups
Drive systemic accountability and respond to system wide DEI initiatives and strategic planning process
To carry out our goals, we have created the following events, programs, and support systems:
DEI Student Fellows and Fellowship: Student DEI fellows provide mentoring to other students and support the goals of the DEI office. The office offers four student fellowships (typically two for first year and two for second/third year students) to help support the recruitment of a diverse student body, to reduce financial barriers, and support retention efforts. The DEI student fellowships offer training, mentoring, supervision, and help students to develop and become familiar with theory, research, and practice about DEI related issues.
DEI Counseling Program Scholarships: The Counseling Program DEI office provides scholarships to four DEI fellows: two first-year students, and two second/third-year students. Each fellow receives a $5,000 scholarship plus work study at working student rate up to a maximum of an additional $5,000 each. The Fellowship application is included in the admissions application for incoming students, and will be shared with continuing students in the summer.
Student Support: The DEI office is committed to supporting a community of belonging. The DEI Director and student fellows are available to meet with students online or in person to engage in brave conversations, facilitate difficult dialogues, and provide space to explore and discover areas of resource at the Wright.
Consultation and Collaboration: The office provides consultation to administration, staff, and faculty on DEI issues. We collaborate with our accessibility office, admissions, numerous committees, mentoring program, field placement office and with the clinical program.
Faculty Consultation: DEI fellows partner with faculty members to review courses and provide consultation on how to intentionally weave and add upon DEI content throughout course curriculum. Further, the DEI fellows Library Project includes helping the counseling program and MA library create a DEI section, review current videos for span of representation, and research and suggest new resources for the curriculum.
Training and Events: The DEI office provides training and events. Training and events are designed to build community and awareness, foster inclusion, bridge intersectional identities, and empower and amplify a broad range of voices.
Strategic Planning: Prior to 2020, the institute engaged in a rigorous strategic planning process. The counseling psychology program in conjunction with the PsyD program will be integrating feedback and focusing on multiple DEI related initiatives throughout the upcoming academic year as described and layed out in the strategic planning process. Current strategic planning outcomes that have already been developed and sustained include, but are not limited to: an institute wide Anti-Racism Task Force, program wide Multicultural and Sensitivity (MAS) Course Curriculum Committee and faculty consultation group, an expansion of the counseling psychology DEI fellowship program from 2 DEI fellow to 4 DEI fellows, an expansion of the counseling psychology mentor program to include an affinity group only track, and the addition of Dean of Students to the counseling psychology administrative team to support our mission to "prepare and inspire a diverse student body".
Community Survey: We conducted a community survey to learn about the needs of the community and how the DEI office can best support faculty, students, and staff. More details to follow.
Student Events and Resources: The DEI office provides ongoing resourcing to students, staff, and faculty in the program. Typical events and resources include: community wide speaker series event, community wide community care events, student led affinity groups and affinity group outings, individual peer to peer mentorship and student led mentor workshops, faculty and staff based affinity groups, and opportunities to participate in systemic accountability projects. We strongly encourage 1st year students to reach out to their student mentors in the mentoring program and all students to explore affinity groups and other community connections.
DEI Related National Involvement: Professor Dunlap is a current training advisory committee member for the American Psychological Association, Minority Fellowship Program where she advises, and provides mentoring to STAY Fellows across the country. Several of our current students and alumni have received funding and mentoring from this program.
Who are we?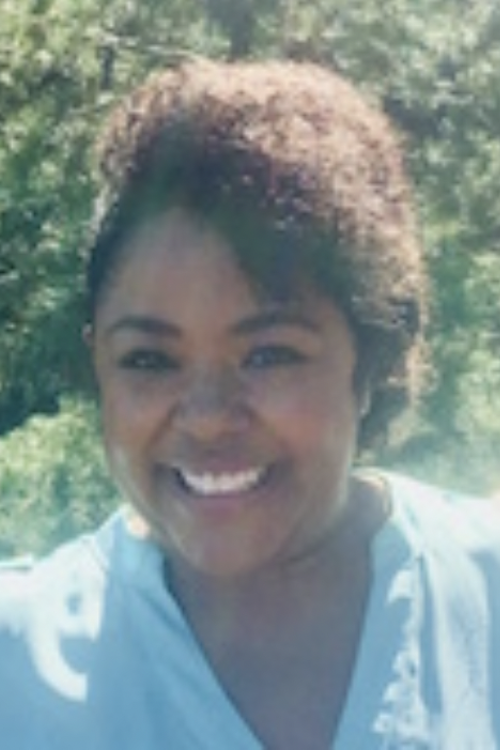 Rebecca Stevenson, PsyD (she/her)
Director of Diversity, Equity, and Inclusion

Dr. Rebecca Stevenson has extensive experience working clinically and non-clinically within K-12 schools, foster systems, juvenile corrections systems, and the community. Much of her work has had an overlying emphasis on complex trauma and systemic empowerment of children, youth, families, and young adults. Dr. Stevenson began her administrative academic career advocating and developing Project Pipeline, a grant based scholarship program that provided educational access and professional development opportunity for graduate and undergraduate students from marginalized and underserved communities.
Prior to the Wright, Dr. Stevenson was the Director of School Based Services at Seeds of Awareness. Further, she has engaged in program research ranging from positive youth development programming efficacy, sport based youth empowerment program efficacy for under-resourced youth, parenting program efficacy in communities of color, and assessment of best practices when working with alternative families. Dr. Stevenson has also worked clinically, been an advocate, and developed programs in the disability community. She has been a mentor in Adult Day Service programs, a clinician working with children and families with medical, physical, and cognitive disabilities, and has created and ran exploratory play and gymnastic programs for Autistic children and their families.
Dr. Stevenson is both the Assistant Program Director and DEI Director for the MA Counseling Program at the Wright. She also teaches courses including, but not limited to, Professional Development Seminar, Child and Adolescent Counseling, and Family Violence and Protection. Dr. Stevenson is dedicated to building authentic connections, strong relationships, and engaging with individuals and communities to become the most empowered and integrated version of themselves.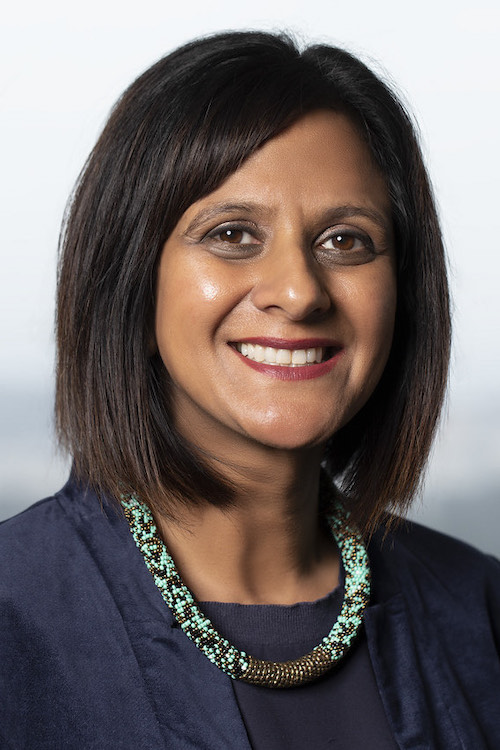 Ulash Thakore-Dunlap, LMFT (she/her)
DEI Fellowship Supervisor

Professor Dunlap is a Licensed Marriage and Family Therapist and holds a PPSc (School Counseling Credential). In addition, Professor Dunlap maintains a private practice in San Francisco where she provides counseling, coaching, and clinical supervision. Professor Dunlap has extensive clinical experiences working with children, adolescents, schools, families, and adults.
Professor Dunlap has over 20 years of teaching experience at high school, community college, and university level in the United Kingdom and United States. She is a trained school counselor and has extensive experience providing therapy in school-based settings. Professor Dunlap's interest and passion for Asian American mental health, South Asian clinical needs, school-based mental health, supporting immigrant clients, and mentoring emerging leaders who identify as a person of color have led her presenting at national and international conferences and publishing articles and textbooks which include: Guidelines On Bullying and Victimization for AAPI K-12 Students to School Professionals and Parents (in 4 languages), Motherhood: A Guide to Surviving the First 30 Days, and Group Counseling with South Asian Immigrant High School Girls: Reflections and Commentary of a Group Facilitator. Professor Dunlap is working with Drs. Devika Srivastava and Nita Tewari on an upcoming book with Routledge on Counseling South Asian Americans, it's the first of its kind in the United States, Canada and the United Kingdom.
In her free time, Professor Dunlap is active in the community and is on several committees and boards including: board member for the San Francisco Mental Health Commission; current training advisory committee member for The American Psychological Association (APA) Minority Fellowship Program (MFP); past board member for The Asian American Psychological Association (AAPA) and past chair on Division on Practice.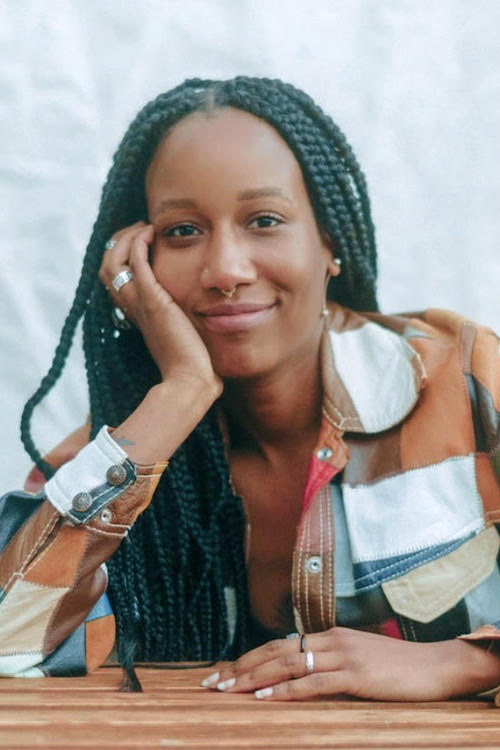 Lena Murphy (she/they)
Senior DEI Student Fellow
Lena Murphy (she/they) is a second-year Senior DEI student fellow. Lena is a Queer, Black woman who received her BA in Media and Communications Studies from the University of Maryland Baltimore County. Lena is passionate about connecting with and serving her community and does this as a volunteer Support Group Facilitator at the Pacific Center for Human Growth, an LGBTQIA+ center in Berkeley. In her free time, Lena enjoys weaving, hiking, second-hand fashion, dance, creative writing, and camping with friends. Lena looks forward to connecting with others in the Wright Community who are passionate about improving diversity and inclusion and encouraging belonging among students, staff, and faculty.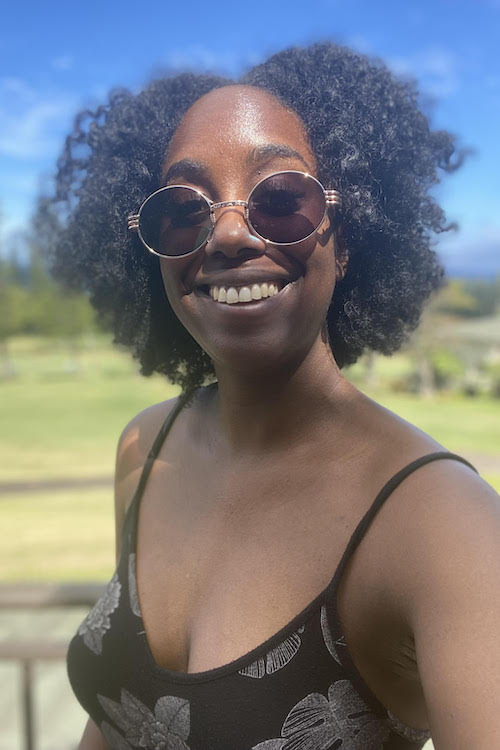 Morgan Booker (she/her)
DEI Student Fellow
Morgan is a first year part time vegan, poet, and student at the Wright Institute and current DEI fellow. Morgan is at heart just a kid from Oakland running around believing in fairytales. From artist, to educator, to case manager, to psychology this is part four of her wild strange journey and this part feels the most authentic. She loves the work of Octavia Butler, Audre Lorde, bell hooks and adrienne maree brown. Her nerdiness knows no end.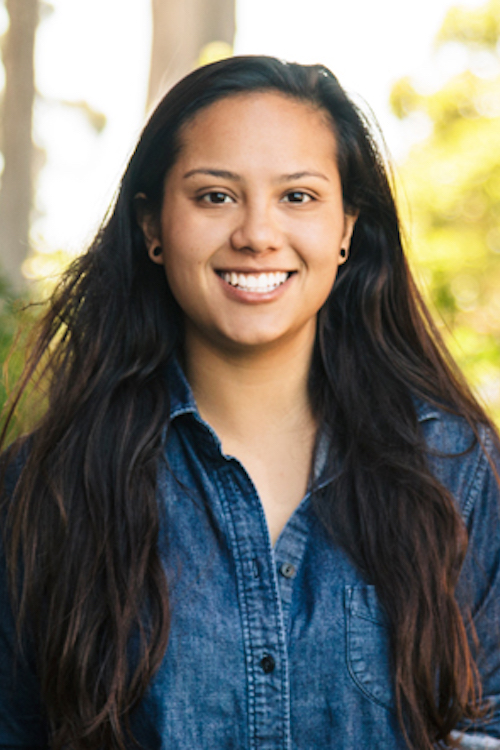 Izzy Smith (she/her)
DEI Student Fellow
Izzy Smith is a second-year DEI student fellow and mentor. She served as a BIPOC affinity group co-facilitator during her first year and is currently in practicum at Crisis Support Services of Alameda County. Izzy's most salient identities include Lesbian, Biracial, South East Asian American, and Woman of Color. She is dedicated to supporting others in their identity exploration and feelings of belongingness on campus. Izzy holds a degree in International Security and Conflict Resolution from San Diego State University and previously worked in tech. Outside school and practicum, you can catch Izzy hiking with her two pups, camping in the middle of nowhere, and playing board games with friends (as a die-hard Catan fan). She looks forward to helping build inclusive communities where people feel confident being their authentic selves.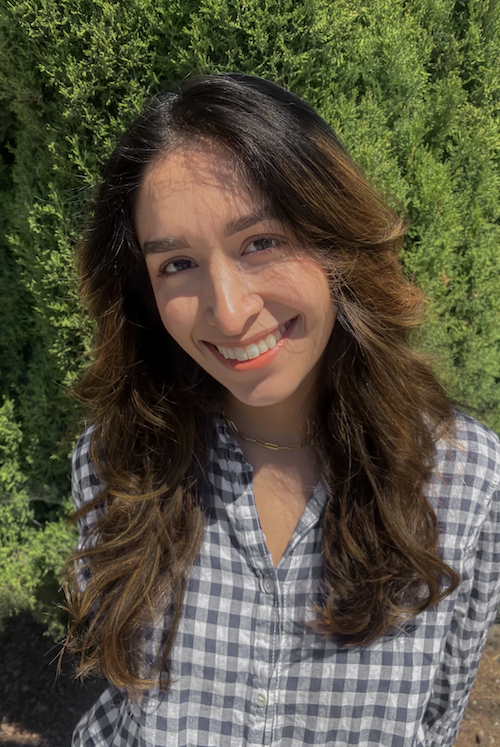 Nathalie Tinoco (she/her)
DEI Student Fellow
Nathalie is a first year DEI student fellow and a first year student in the M.A Counseling Psychology program. As a first generation immigrant, Nathalie has a passion for connecting with people with a bicultural background and providing a safe space to share their experiences. In her free time, Nathalie enjoys trying new restaurants, looking at cute dog videos and watching reality TV. She's looking forward to connecting with other students and the wider community by serving as an advocate for mental health!
How to contact us: dei_ma@wi.edu or rstevenson@wi.edu
Upcoming Events
Rupture and Repair: And the Space Between with Dr. Stevenson
March 22nd from 5:00-6:00
Hosted by DEI Department
Meet the Diversity, Equity and Inclusion Team: for incoming and prospective students.
March 23rd from 5:30-6:30
Hosted by DEI Department
Affinity Group Meetings
Recurring
Hosted by Student Mentors
Student Mentor Drop-in Office Hours
Recurring
Hosted by Student Mentors
DEI Drop-in Office Hours
Recurring
Hosted by DEI Director and Student Fellows

Recent Events

Night @ the Wright
February 28th from 5-7pm
Hosted by DEI Fellows
Applying for Practicum: Ask the Mentors
February 7, 2023
Hosted by Student Mentors
Applying for Practicum: Ask the Mentors
December 13, 2022 and January 10, 2023
Hosted by Student Mentors
Hot Chocolate and Chat
December 6, 2022
Hosted by DEI Fellows
New Student Ice Cream Socials
November 20 and 25, 2022
Hosted by Student Mentors
Building Beloved Communities Using Restorative Practices
June 14, 2022
Hosted by DEI Fellows
LGBTQQIP2SAA+ Ice Cream Social
June 10, 2022
Hosted by LGBTQQIP2SAA+ Affinity Group
Cultivating Community Care Events
May 3 and 4, 2022
Hosted by DEI Fellows
Identifying & Interrupting Microaggressions: How to Navigate the Rupture and Repair Process with Taunya and DeAngela Black-Cooks
March 24, 2022
Hosted by DEI Fellows
DEI Social event on "Gathertown"
March 3, 2022
Hosted by DEI Fellows
Ask a Mentor: Practicum Applications and Interviews
February 22, 2022
Hosted by Student Mentors
Diversity, Equity, and Inclusion Foundations for Mental Health Providers, with Dr. Sand Chang
January 13, 2022
Hosted by DEI Fellows
Applying to Practicum: Ask the Mentors
December 2, 2021
Hosted by Student Mentors
DEI Social Mixer
November 3, 2021
Hosted by DEI Fellows
Cultivating Community Care
October 21, 2021
Hosted by DEI Office and Student Mentor Team
Orientation Day Meet and Greet for BIPOC Students and First Generation College Students
August 16, 2021
Hosted by DEI Director and Student Fellows
BIPOC Community Event to Connect
July 12, 2021
Hosted by DEI Office and Program Diversity Committee
Immigration Series Open Forum
June 24, 2021
Hosted by DEI Student Fellows
Holding Space for Racialized Violence
June 12, 2021
In collaboration with the Clinical Program DEI Office, mentoring program, and students
Immigration Series Student Panel
May 13, 2021
Hosted by DEI Student Fellows
Sharing The Diverse Ways We Care For Ourselves and Each Other
May 5, 2021
Hosted by Program Diversity Committee
Breaking Barriers as BIPOC/First Gen Grad Students in Psychology
April 29, 2021
Hosted by Wright Institute Pipeline Diversity Recruitment Program